NEW DELHI: Mohammed Shami's father-in-law Mohamed Hassan on Sunday said he is unaware of what happened between Shami and Hasin Jahan in last few days but maintained the couple should opt for a reconciliation.
"We are unaware of the reasons behind the dispute between Hasin Jahan and Mohammed Shami. We got to know about it through the media. Only Shami and Hasin would be able to tell what actually has happened," Hassan said.
"We don't know much about it. Shami was a good person. He speaks less. We had no doubts about him. Only God knows how things have turned ugly," he said.
The father said Hasin never told him about the 'ongoing tension' in her marital life before she called him up recently and said now things have gone "out of her control".
"Hasin said on a call that she never wanted to tell others about it keeping in mind it's a matter related to her family but when things went out of control, she took this step," Hassan said.
ALSO READ: Lesser Known Facts About Mohammed Shami's Wife Hasin Jahan
Hassan said his daughter, Hasin, always wanted to do something on her own and stand on her feet. "Hasin never deviated from what she wanted to achieve in her life and remained focused since her school life," he told.
Shami's wife, Hasin Jahan publicly shared 'screenshots', claiming Shami had extra-marital affairs with multiple women on March 6. Later on she also accused Shami and his family of physical and mental assault, going to the extent of lodging an FIR with the Lalbazar Police Station in Kolkata.
On Saturday, an emotional Shami made an appeal through ABP News of resolving all the disputes with Hasin and get back to his family as soon as possible.
In a heartfelt emotional interview with ABP News, Shami tried to clear the air and resolve the matter with his wife Hasin Jahan.
"I'm devastated, the allegations came as a shock to me, I will still stand as a wall to protect the image of my wife and daughter. I don't think anybody can understand what I'm going through right now. I can only hope that she understands my side of the story and resolves it," Shami told ABP News in an exclusive interview.
Shami's wife even charged him of accepting money from a Pakistani girl and questioned his integrity towards his country. To support her claims, she also released an audio clip in which she is interrogating Shami about a girl called Alisbah.
Shami however, dismissed everything and demanded a thorough investigation. "Whether it is me in the audio clip or not can be cleared later and it will be cleared once investigations are done with. If I had taken any money then it must reflect in my transactions. So I would request everyone to wait for the investigations," Shami said.
For INDIA News Follow us on Facebook, Twitter, Google+ and for news updates download our News App.
First Published:
11 Mar 2018 12:32 PM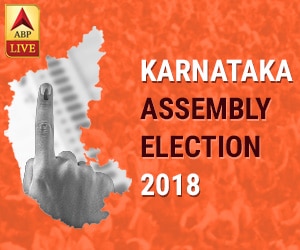 - - - - - - - - - Advertisement- - - - - - - - -