NEW DELHI: Mohammed Shami's wife Hasin Jhan on Sunday said the cricketer is beating around the bush and not responding "clearly" to the allegations of extramarital affairs and domestic violence she has levelled against him.
"He is making up all sorts of things to save himself and not answering clearly. He is actually beating around the bush and avoiding questions," Hasin told the media during a press meet.
Hasin said she tried her level best to save their relationship but Shami was not ready to accept his mistakes.
"I tried to convince him that he should accept his mistake but he didn't listen to me. At last, I was forced to reveal his wrongdoings in public. It is Shami, who is at fault. His misdeeds are now out in open," Hasin said.
She claimed Shami has changed his behavior towards her and tried to be nice after he got to know that his phone was with her.
"As soon as he got to know that his phone was missing and I have got its access he started behaving well. This was all out of fear. He was afraid that his wrongdoings would be revealed. Had I not got hold of his phone, he would have ran away to Uttar Pradesh and sent me a divorce notice by now," she said.
Hasin said though she didn't talk about reconciliation as yet but may consider for the sake of the family.
"Till the day I took to social media revealing what Shami had done to me, I tried to save our relationship. Now, if I opt for a reconciliation, I will be considered at fault by the people because it will be said that the allegations I have levelled upon his are false. I will be blamed for this," she said.
"However, if he truly wishes to save our relationship and the family then I will consider. I am upset and there's pain inside me, as I always wanted to sort things out," Hasin said in a choking voice.
Earlier on Sunday, Hasin's father also wished the couple would opt for a reconciliation for the sake of their family.
"We don't know much about what happened between the two. Shami was a good person. We had no doubts about him. He speaks less. Only God knows how things have turned ugly," he said.
Shami's wife, Hasin Jahan publicly shared 'screenshots', claiming Shami had extra-marital affairs with multiple women on March 6. Later on she also accused Shami and his family of physical and mental assault, going to the extent of lodging an FIR with the Lalbazar Police Station in Kolkata.
On Saturday, an emotional Shami made an appeal through ABP News of resolving all the disputes with Hasin and get back to his family as soon as possible.
In a heartfelt emotional interview with ABP News, Shami tried to clear the air and resolve the matter with his wife Hasin Jahan.
"I'm devastated, the allegations came as a shock to me, I will still stand as a wall to protect the image of my wife and daughter. I don't think anybody can understand what I'm going through right now. I can only hope that she understands my side of the story and resolves it," Shami told ABP News in an exclusive interview.
For INDIA News Follow us on Facebook, Twitter, Google+ and for news updates download our News App.
First Published:
11 Mar 2018 03:09 PM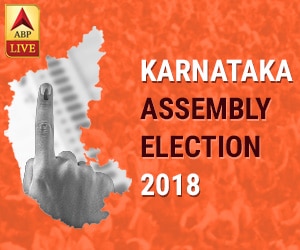 - - - - - - - - - Advertisement- - - - - - - - -