NEW DELHI: Bollywood megastar Amitabh Bachchan, who is an active blogger and uses different social networking platforms to connect with his fans, said that he is often trolled on this media and he is used to it.
"If you are on social media, you should be prepared for abuse," he said at the trailer launch of "Sarkar 3" on Wednesday, in response to a query if expressing oneself on social media platforms is a challenge nowadays.
"And I enjoy it," he quipped.
However, the megastar declined to comment on the controversy over Delhi University student Gurmehar Kaur.
"What I feel about the situation is completely my personal opinion. But if I disclose, it will become public," he said.
Kaur, 20, landed in controversy after she launched a social media campaign against ABVP. She withdrew from the campaign after she faced threats and ridicule online.
Gurmehar posted a video last summer where she narrated, with placards, her journey from being a Pakistan/Muslim-hating daughter of a soldier martyred in Kargil to a vocal peacenik.
She had been targeted then too but it was nowhere near what she is facing now since launching a campaign last week against the ABVP after it forced Ramjas College to cancel an event and later attacked a students' protest march.
For four days, she engaged with some of her critics across social media platforms but the rape threats appeared to have unnerved her by Monday morning as it became evident that the trolls had the blessings of powerful people.
While the literature student's classmates and peers started sharing the post, prompting students from various universities across the country to change their profile pictures with similar placards, Virendra Sehwag shared an image of his holding a placard saying, "I did not score two triple centuries. My bat did."
After his post created a social media flurry, Sehwag today clarified, "My tweet wasn't intended for Gurmehar. It was plain fun but people construed the other way."
Yogeshwar Dutt posted an image of Kaur along with Adolf Hitler, Osama bin Laden and a black buck.
While Geeta Phogat criticised Kaur saying, "If you speak against nation, people will obviously not like it.Irrespective of gender, the person won't be spared", her sister Babita Phogat said, "her view that her father was killed by war and not Pakistan was wrong for me. It's against our nation and martyrs".
Bollywood actor Randeep Hooda, who had joined Sehwag yesterday in the Twitter war with Kaur, wrote an open letter titled "Don't hang me over a laugh" after he was at the receiving end for allegedly bullying the literature student.
Kaur withdrew from her social media campaign after receiving rape threats allegedly from the members of the RSS-backed outfit.
For INDIA News Follow us on Facebook, Twitter, Google+ and for news updates download our News App.
First Published:
01 Mar 2017 11:02 PM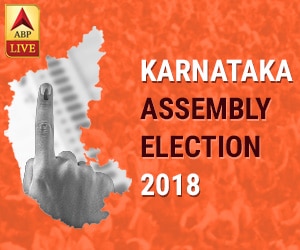 - - - - - - - - - Advertisement- - - - - - - - -