NEW DELHI: In a major turnaround, an opinion poll conducted by the ABP News and CSDS on Monday predicted that the Congress is set to give a tough time to the BJP in the upcoming Gujarat Assembly elections. According to the survey, the plurality of the voters in the north and the south Gujarat are favouring the grand old party while the BJP is leading in Central Gujarat and Saurashtra.
According to the survey, the BJP is ahead of Congress in the Central Gujarat and Patidar stronghold Saurashtra. However, the saffron party has lost its vote share even in these two regions when compared to the last Assembly elections.
In South Gujarat, Congress has gained 11 per cent vote share to surge ahead of BJP in the region.
Major Highlights of Gujarat Opinion Poll conducted by ABP News and CSDS


In 182-member Assembly, the BJP is likely to get 91-99 seats while the Congress, making inroads, may clinch 78-86 seats.


It's a tie: ABP News-CSDS opinion poll says Congress & BJP will get 43 per cent votes each


Region-wise break down| Central Gujarat (Seats 40): Congress 40 per cent vote share, BJP 41 per cent. BJP loses its vote share by 13 per cent, Congress gains by 2 per cent.


Region-wise break down| South Gujarat (Seats 35): Congress 42 per cent vote share, BJP 40 per cent. BJP loses its vote share by 9 per cent, Congress gains by 11 per cent.





#GujaratFinalPoll going down to wire, Congress surges ahead in South Gujarat, makes inroads in tribal votes. Congress gains 9% votes since last poll while BJP loses 1% vote @abpnewstv CSDS poll pic.twitter.com/3Zdo54O9SC


— milind khandekar (@milindkhandekar) December 4, 2017


Region-wise breakdown | North Gujarat (Seats 53): Congress 49 per cent vote share, BJP 45 per cent


In Patidar stronghold Saurashtra, BJP ahead of Congress by 6 per cent vote share


Region-wise breakdown| Saurashtra-Kutch (Total Seats 54): Congress 39 per cent, BJP 45 per cent


The popularity of Patidar leader Hardik Patel receding since August. It has come down from 64 per cent in October to 58 per cent now among Patel voters, a six per cent decline in one month.


Aadivasi (Tribals) voters back Congress, will vote for the grand old party.



#GujaratFinalPoll Caste-wise breakup (2) below https://t.co/uIkx5YrwMx pic.twitter.com/nqFrC7hABW

— ABP News (@abpnewstv) December 4, 2017



Koli voters show their support to BJP in huge numbers.


Swarna voters to vote for BJP 

overwhelmingly





 The Patidar community, perceived to be the traditional vote bank if the BJP, slides towards Congress43 per cent traders intend to vote for Congress, 40 per cent choose BJP


Traders in the state are still unhappy with BJP despite changes in GST


How Congress and BJP stack up against each other in Gujarat:
The Congress in Gujarat is banking on its star campaigner Rahul Gandhi and support from a clutch of caste leaders to bridge the around 9 per cent vote share gap that led the BJP to retain power in 2012.
However, the saffron party, which is in power in Gujarat for over two decades, is not only confident of retaining its 2012 base, but also expanding the vote share.
Gujarat will vote in two phases -- on December 9 and 14 -- to elect a new 182-member Assembly. The counting of votes will take place on December 18.
The Congress is hoping attendance at Gandhi's rallies will translate into votes and it will get an extra push from new-found local allies -- Patidar quota spearhead Hardik Patel, OBC leader Alpesh Thakor and Dalit activist Jignesh Mevani.
While Thakor has joined the Congress, Hardik Patel, who heads the Patidar Anamat Aandolan Samiti, has pledged his support to the main opposition party.
Mevani, who has positioned himself as the face of Dalit agitation in Gujarat, is contesting from Vadgam in North Gujarat as an independent. The Congress is supporting him by not fielding a candidate of its own.
On the other hand, the BJP is focussing on holding together its votes from the trading community and tribals.
According to the Election Commission of India's data on the 2012 Gujarat polls, the BJP had received 47.85 per cent of the valid votes, while the Congress garnered 38.93 per cent votes, a difference of 8.92 per cent between the two parties.
Though there was a difference of 9 per cent votes, the BJP won 115 seats and the Congress 61. The NCP and Keshubhai Patel's Gujarat Parivartan Party bagged two seats each.
The Janata Dal (U) won one seat and an independent, too, emerged victorious.
In 2012, Gujarat had over 3.8 crore voters, spread over 26 districts. The turnout was 72.02 per cent, the highest-ever in Gujarat's history, according to an EC report released after the 2012 polls.
As per the latest electoral roll, Gujarat has over 4.35 crore voters.
For INDIA News Follow us on Facebook, Twitter, Google+ and for news updates download our News App.
First Published:
04 Dec 2017 06:39 PM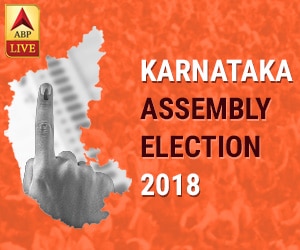 - - - - - - - - - Advertisement- - - - - - - - -