NEW DELHI: Patidar leader Narendra Patel, who alleged that he was offered Rs 1 crore by the BJP to join the party, on Thursday released an audio clip to support his claims.
Narendra Patel alleged that the audio clip contains voice of Varun Patel, who had "offered him Rs 1 crore to switch loyalties".
The North Gujarat Patidar Anamat Andolan Samiti (PAAS) convener said Varun Patel told him that he will be given money in two installments.
"60 per cent will given to you today and you will receive 40 per cent after the conference gets over," a person in the unverified clip was heard saying.
Here's the audio clip:
Narendra Patel had on Sunday told a press conference that Patidar leader Varun Patel who joined the BJP on Saturday evening, took him to meet Gujarat BJP President Jitubhai Vaghani and other leaders.
"Varun took me around in Gandhinagar and then took me to Shree Kamalam office of the BJP and introduced me to Jitubhai Vaghani and some ministers. He then took me to a room and handed over a bag of Rs 10 lakh cash as token and promised to pay me Rs 90 lakh tomorrow after a party function which I was required to attend," Patel told a crowded a press conference late on Sunday.
Narendra Patel 'joined' the BJP just a a couple of hours earlier before he made the allegations, and was welcomed with a saffron scarf in front of media cameras.
He said: "It all happened in so much hurry, they immediately called the media to present me and I had to make that show."
"They made a deal of Rs 1 crore on me. One crore? Even if they bestow the entire Reserve Bank of India (RBI) on me, I will not be bought over. Even if I have to die, fighting for the cause," Patel claimed.
Narendra Patel is the convenor of North Gujarat, Patidar Anamat Andolan Samiti (PAAS), of Hardik Patel.
(With inputs from agencies)
For INDIA News Follow us on Facebook, Twitter, Google+ and for news updates download our News App.
First Published:
26 Oct 2017 08:09 PM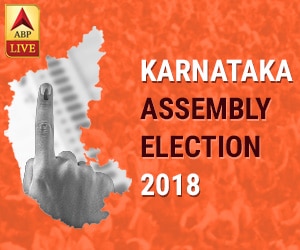 - - - - - - - - - Advertisement- - - - - - - - -