NEW DELHI: The Congress leadership sees the exit of Shankersinh Vaghela as part of a plot hatched by the BJP to ensure the defeat of Sonia Gandhi's political secretary Ahmed Patel in the Rajya Sabha elections next month, and is trying hard to pre-empt it.
Elections will be held on August 8 for three Rajya Sabha berths from Gujarat, now held by Patel and the BJP's Smriti Irani and Dilip Pandya. The Congress has 56 Assembly seats in the state, more than enough to secure one berth - Patel needs at least 45 votes to be re-elected - but the resignation of senior leader Vaghela on Friday has upset calculations.
Leaders from Gujarat and the Congress high command told The Telegraph the BJP was trying to use Vaghela to lure away at least 20 legislators to push Patel out of the Rajya Sabha race but they had so far succeeded in containing the damage. Only two MLAs attended Vaghela's birthday programme in Gandhinagar on Friday although eight had cross-voted in the presidential election.
A senior Congress leader said over the phone from Ahmedabad: "There is voting through secret ballot in the presidential polls and eight of our MLAs obliged the BJP under duress or allurement. But the Rajya Sabha elections have open voting and anybody voting against the party whip will be expelled for six years. Our leaders swung into action to salvage the situation and we hope to retain most of our 56 MLAs. At least 45 votes are required to get a candidate elected to the Rajya Sabha."#"If Sonia Gandhi's all-powerful political secretary fails to win despite having the numbers, it will mean the Congress has lost the will and capability to fight the Narendra Modi-Amit Shah team. That would mean curtains for the Assembly elections (later this year)," a Gujarat Congress leader said.
Asked about talk that around 15 MLAs were in touch with Vaghela, the Congress leader said: "The management is being done by somebody else and Vaghela is operating under pressure. Our MLAs have confided in us how pressure is being exerted on them. We are trying to keep our flock intact against threats, blackmail and allurement."
Although Patel's candidature has not been announced yet, the Gujarat leadership has sent up only his name. "We want Patel to remain in Parliament," the Gujarat leader said, arguing that the BJP knew his defeat in the Rajya Sabha would demoralise Congress cadres.
Asked why the BJP was jittery after sweeping Uttar Pradesh, a Congress leader who had worked with Vaghela said: "(BJP president) Amit Shah has planted weak leaders as chief minister (Vijay Rupani) and state unit chief (Jitubhai Vaghani) so that he can do back-seat driving. There is strong anti-incumbency and the BJP cannot even win 20 seats on the strength of its local leaders. So he knows that only Modi's campaign and the destruction of the Congress can reverse the tide."
Congress Gujarat unit chief Bharatsinh Solanki tweeted: "Treacherous conspiracy to save the sinking ship of the BJP in Gujarat has been exposed...."
BJP spokesperson Anil Baluni rubbished the charges, saying: "The Congress is on its way to extinction. It is breaking on its own and there is no need for us to do anything."
Congress leaders said the BJP, which has set itself a target of 150 of the 182 Assembly seats, planned to hijack Vaghela, get the popular Solanki removed through him, defeat Patel, win over influential district leaders and prop up a third front that would eat into Congress votes.
"The Congress will give a tough fight to the BJP in the polls. Congress will get two-thirds majority. People of Gujarat are smart and politically astute. They will reject politics of opportunism. No amount of political gimmickry and drama can save the sinking ship of the BJP," Solanki tweeted.#Vaghela, who resigned as leader of the Opposition in the Assembly, told a rally on Friday that he would not join the BJP and his supporters were free to go wherever they wanted.
The Congress general secretary in charge of Gujarat, Ashok Gehlot, said on Saturday that Vaghela was wrong to have quit. "Sonia Gandhi and Rahul Gandhi had full faith in him and he was given important responsibilities. His decision, just ahead of the Assembly election, is very unfortunate. I fail to understand Vaghela's sudden decision. He seems to be acting under pressure from BJP leaders. What is he afraid of?#What are the reasons which made him take this step?" he tweeted.
A leader who had worked with Vaghela said: "The Enforcement Directorate and the CBI searched his residence sometime back.... Vaghelaji started creating problems within the Congress after that. He was making unreasonable demands before the high command, knowing full well that they would not be accepted. The removal of Solanki as PCC chief was one of them."
"Vaghela was an asset and we would have easily won the election this time. But it is good he finally left as there is still some time to prepare afresh. Veteran leader Narhari Amin had quit just before the last polls, leaving no time to make fresh arrangements. We are apprehensive of more shocks as Amit Shah is desperate to win Gujarat," the leader said, adding that over the past few months the Congress's preparations for the Assembly elections had gone haywire.
The Congress has already asked its cadres to redouble their efforts after the setback of Vaghela's exit. Rahul met Gehlot and Patel on Saturday to discuss future strategy.
-The Telegraph Calcutta
For INDIA News Follow us on Facebook, Twitter, Google+ and for news updates download our News App.
First Published:
23 Jul 2017 07:04 PM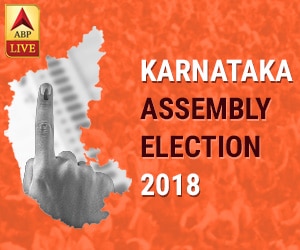 - - - - - - - - - Advertisement- - - - - - - - -