Just few days before the Gujarat Assembly elections 2017, Congress' future president Rahul Gandhi has asked fifth question from Prime Minister Narendra Modi on Sunday. Posing the latest question, Gandhi tweeted, "Only promises were made to the women of the Gujarat. Government had no intention of fulfilling them".
Every day Rahul Gandhi is asking one question from BJP and only time will tell how many questions he will ask more. 



22 सालों का हिसाब,#गुजरात_मांगे_जवाब


प्रधानमंत्रीजी- 5वाँ सवाल:

न सुरक्षा, न शिक्षा, न पोषण,
महिलाओं को मिला तो सिर्फ़ शोषण,
आंगनवाड़ी वर्कर और आशा,
सबको दी बस निराशा।

गुजरात की बहनों से किया सिर्फ़ वादा,
पूरा करने का कभी नहीं था इरादा। pic.twitter.com/yXvCRbxsXW

— Office of RG (@OfficeOfRG) December 3, 2017
However responding to Rahul Gandhi, Jitendra Singh, MoS PMO said-"Its high time he gets his script writer changed. This college level poetry type statements don't deserve a response."
Congress vice president Rahul Gandhi on Saturday took to Twitter to question Prime Minister Narendra Modi over low government spending on education in the BJP-ruled Gujarat.
Posing the fourth question in the series "a question a day", Gandhi asked, "Why is Gujarat on the 26th position with regard to spending on government education? What wrong has the youth of the state done?"
22 सालों का हिसाब#गुजरात_मांगे_जवाब

प्रधानमंत्रीजी- चौथा सवाल

सरकारी स्कूल-कॉलेज की कीमत पर
किया शिक्षा का व्यापार
महँगी फ़ीस से पड़ी हर छात्र पर मार
New India का सपना कैसे होगा साकार?

सरकारी शिक्षा पर खर्च में गुजरात देश में 26वें स्थान पर क्यों? युवाओं ने क्या गलती की है?

— Office of RG (@OfficeOfRG) December 2, 2017
The Congress leader, who is leading his party's poll campaign in in the western state, accused the prime minister of "commercialising education at the cost of government schools and institutions and hitting students hard with fee hikes".
"How will the dream of a 'New India' be realised this way," Gandhi asked Modi, who has been canvassing for votes for his party for the assembly polls.
The tagline of his posers to the prime minister is "22 salon ka hisaab, Gujarat mange jawaab (Gujarat demands answers for 22 years of BJP rule".
Gandhi earlier asked Modi why public money was "squandered" in purchasing power at higher rates from private companies in Gujarat.
He also asked why the people of Gujarat should pay up for the "financial mismanagement" and publicity by him.
He asked whether it will take 45 more years to provide new houses to Gujaratis as the incumbent BJP government in the state has provided only 4.72 lakh houses in the last five years against the promised 50 lakh.
Gujarat, the home state of Modi and BJP president Amit Shah goes to polls in two phases on December 9 and December 14.
(With inputs frm PTI)
For INDIA News Follow us on Facebook, Twitter, Google+ and for news updates download our News App.
First Published:
03 Dec 2017 08:45 AM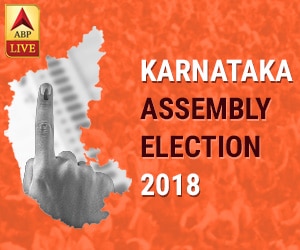 - - - - - - - - - Advertisement- - - - - - - - -