New Delhi:
There
is often a difference between what people practice and what they preach
and this was proven by Team Anna member Arvind Kejriwal who was unable to
cast his vote on Tuesday for the Uttar Pradesh Assembly Elections because
his name was not in the voters' list in the Ghaziabad constituency.
The Lokpal activist laid the blame for this on aquarely on the shoulders
of the local administration and refused to admit that he had not pursued
the matter with zeal and ensured his name was in the voters' list.
Also Read:

Kejriwal to cast vote after initial refusal
Earlier in the morning, the Team Anna member told STAR News he would not
vote citing flight to Goa as an excuse. However polling had commenced at 7
am and Kejriwal's flight was at 10:30 am. When his action made headlines
in the media, Kejriwal was forced to reconsider his decision and decided
to return from the airport to vote.
In the morning STAR News asked Kejriwal why he was not casting his vote,
the anti-corruption crusader said there was a long line at the polling
booth and he would get delayed for the airport. When the STAR News
reporter informed him that there was hardly any rush at the booth,
Kejriwal chose to ignore the remark.
Shazia Ilmi, former news anchor and Lokpal activist also admitted on STAR
News that Kejriwal should have cast his vote or atleast registered that he
would not vote for any candidate and would surely realize his action was
incorrect. "I will certainly talk to him and will ask him why he did not
go  to the polling booth even to register in Form 49(O) if he was not
interested to vote for any particular candidate," she had remarked.
Ironically
Kejriwal is going to Goa as a part of voters awareness drive ahead of the
forthcoming assembly election in the state. The Team Anna member seems to
be courting controversy in recent times.  On Sunday he raised a political
storm by labelling MPs "rapists, murderers and looters", prompting the
Rashtriya Janata Dal to threaten a privilege notice against him in
Parliament.
Political parties including the Congress and the BJP
accused the social activist of "arrogance" and claimed he had insulted
and undermined Parliament, the Constitution, democracy and the electorate.
The Rashtriya Janata Dal (RJD) asked the Centre to arrest him on sedition
charges.
Also Read:

Kejriwal to caste vote after initial refusal
|
Sixth phase polling begins in UP's Jat land
Watch:
For INDIA News Follow us on Facebook, Twitter, Google+ and for news updates download our News App.
First Published:
28 Feb 2012 12:52 AM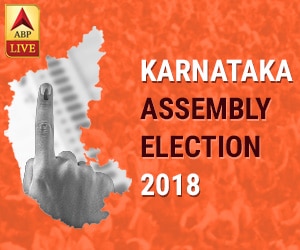 - - - - - - - - - Advertisement- - - - - - - - -