New Delhi:
The Indian economy will soon revert to the 8-9%
growth trajectory on the back of strong fundamentals and favourable
domestic factors, President Pratibha Patil said on Monday.
"My government is confident that it will soon steer the country back to
the high growth trajectory of 8-9%," Patil said while addressing the joint
sitting of Parliament that heralds the beginning of the Budget Session.
On black money, Patil said, the government has initiated action on various
fronts to tackle the menace.
These include enactment of the
Benami Transactions (Prohibition) Act, amendment of the Prevention of
Money Laundering Act, setting up of a special committee to examine
measures to strengthen laws to curb black money generation in the country,
and commissioning of studies by independent agencies to assess the quantum
of black money both inside and outside the country.
"The framing of the General Anti-Avoidance Rules and Controlled Foreign
Company Rules has been taken up under the proposed Direct Taxes Code.
Efforts are underway to build political consensus on the Goods and
Services Tax, which will give a major boost to the economy by
rationalising indirect taxes and giving full input credit," she said.
As
regards the current fiscal (2011-12), she said the growth will slow down
to 7% from 8.4% last fiscal but "this remains a healthy growth given
current global trends".
The long term fundamentals of the Indian
economy remain robust, she said, adding, "India's growth prospects arise
from factors such as high domestic savings and investment rates,
favourable demographics, and a stable democratic polity."
Referring
to inflation which has remained a major challenge for the government,
Patil said the actions taken by the Reserve Bank and the government have
yielded results and "general inflation inflation has eased."
Recounting
the steps taken to contain price rise, she said, "The government has taken
several measures to ease the supply constraints, like reduction in import
duties and a calibrated ban on exports. In order to ease the pressure of
high international prices on fuels, custom duty on crude oil and import
duty on petrol and diesel has been reduced."
Patil said
government would work to achieve economic security through rapid and
broad-based development and creation of productive jobs and ensure energy
security for our rapid growth.
She said the government will also
strive to realise developmental goals without jeopardising ecological and
environmental security.
Touching on economy, she said the current
year has been a difficult one for world economy and uncertainties have had
an adverse impact across the globe.
"There is increased political
uncertainty and turbulence in the international system and the environment
in which we operate has become more challenging over the last one year.
Asserting
that the long-term fundamentals of the Indian economy remained robust, she
said India's growth prospects arise from factors such as high domestic
savings and investment rates, favourable demographics, and a stable
democratic polity.
Maintaining that the government has remained
committed to providing an honest and more efficient government, she said
the government has taken several further important steps towards that end.
Patil
said a formidable and unprecedented array of Bills has been introduced in
Parliament.
These include Public Interest Disclosure and
Protection of Persons Making the Disclosure Bill, Prevention of Bribery of
Foreign Public Officials and Officials of Public International
Organisations Bill, Citizens' Right to Grievance Redress Bill, Judicial
Standards and Accountability Bill and Lokpal and Lokayuktas Bill, she
said.
India, she said, has also ratified UN Convention against
Corruption.
"Together these have the potential of bringing about
a transformational change in curbing corruption and enhancing transparency
and accountability in governance. A comprehensive public procurement law
is being formulated. The National Mission for Delivery of Justice and
Legal Reforms has already been set up," she said.
Stay tuned on www.newsbullet.in to read live updates.
President on:
Urea
output
|
Pakistan

Also
read:
Industrial
growth rebounds
|
Govt
unveils five-point blueprint
For INDIA News Follow us on Facebook, Twitter, Google+ and for news updates download our News App.
First Published:
12 Mar 2012 12:35 AM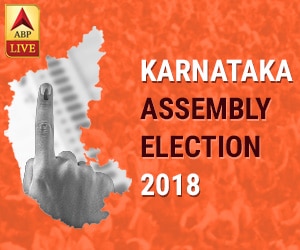 - - - - - - - - - Advertisement- - - - - - - - -