Delhi: Gujarat High on Monday pronounced its verdict on a set of appeals challenging convictions and acquittals by a special SIT court in the 2002 Godhra train coach burning case; and commuted the death penalty of 11 convicts to life imprisonment.
Coach S-6 of the Sabarmati Express, in which 59 people, mostly 'kar sevaks' returning from Ayodhya were travelling, was burnt on February 27, 2002 at the Godhra station, triggering riots in the state.
The special SIT court had on March 1, 2011 convicted 31 people and acquitted 63 in the case. While 11 people were sentenced to death, 20 were given life in jail.
Later, several appeals were filed in the High Court challenging the conviction, while the state government had questioned the acquittal of 63 people.
The court had convicted 31 people while accepting the prosecution's contention that there was a conspiracy behind the incident.
All the 31 were convicted under IPC sections related to murder, attempt to murder and criminal conspiracy.
Name of convicts sentenced to death in Godhra train incident (Awarded by trial court in 2011) are as follows:


Abdul Razak Mohammad Kurkur: The key conspirator who owned Aman Guest House, where he plotted the attack with others in room no. 8. Brought petrol from a pump in an auto-rickshaw (GJ-6-U-8074) on February 26, 2002, and stored it behind the guest house. Went to Godhra Railway Station with petrol in the morning of February 27, 2002. Instigated the mob to attack the train passengers.


Bilal Ismail Abdul Majid Sujela alias Bilal Haji: Took part in the guest house meeting and told others that he had met Maulvi Hussain Umarji who had asked them to burn S-6 coach of Sabarmati Express returning from Ayodhya.


Hasan Ahmed Charkha alias Lalu: Carried petrol containers to the house of Kurkur and helped him in conspiracy. Threw a burning rag into the S-6 coach while others poured petrol inside.


Mehbub Ahmed Yusuf Hasan alias Latiko: Cut the vestibule between the S-6 and S-7 coaches and poured petrol inside. Also broke the coach's door.


Ramjani Binyamin Behra: Went with Kurkur to procure petrol and took part in the entire conspiracy.


Jabir Binyamin Behra: Went with Kurkur to procure petrol and took part in the entire conspiracy.7. Mehboob Khalid Chanda: Carried petrol containers to Kurkur's house and helped him in the conspiracy.


Salim Yusuf Sattar Zarda alias Salman: He had called Jabir Binyamin, a co-conspirator, at 9 pm on February 26, 2002 into room no. 8 of Aman Guest House to meet Kurkur and bring petrol.


Siraj Mohmmad Abdul Meda alias Bala: Went with Kurkur to procure petrol and took part in the whole conspiracy.


Irfan Abdul Majid Ganchi Kalandar alias Irfan Bhopo: Similar charges at mentioned above.


Irfan Mohmmad Hanif Abdulgani Pataliya: Similarly charges as mentioned above.


For INDIA News Follow us on Facebook, Twitter, Google+ and for news updates download our News App.
First Published:
09 Oct 2017 11:14 AM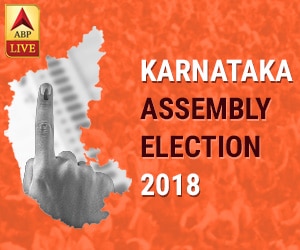 - - - - - - - - - Advertisement- - - - - - - - -