New Delhi: Pay Rs 20 for a Anna card and be a part of the Anna
movement. Team Anna has added another feather in their cap as far as using
technology is concerned. They have introduced mobile Anna card for their
supporters to keep them updated about the Anna movement.




What is the reason behind this?
"During our movement in April
2011 we realized that a large number of people could be mobilized through
SMS. We understood the power. But after the government tried to control
the circulation of SMS, we had to think of a new system of sending
messages. Although we felt the government was not right in restricting the
numbers of SMS per day but then we had to follow the guidelines because
rules are rules," said Manish Sisodia, one of the key members of Team
Anna.




The Anna card is just like any other prepaid mobile recharge coupon. You
just have to pay Rs 20 to get started. After you activate the service you
will get an SMS everyday about Anna movement for the next one year.




When you activate this facility, the first message reads "Welcome to IAC.
You will receive SMS from tomorrow from Annaji."




The card distributed by 'India against corruption', a NGO associated with
Team Anna, calls the movement "the second freedom struggle."




Team Anna has already started sending SMS from 1st March. Right now this
facility is restricted to only Delhi and NCR. They started selling coupons
in the last week of February in election rallies and in the World Book
Fair in New Delhi.

"Right now we are
running a pilot project. If it is technically successful, we would take
this project further. We started this project on 25th February. We have
only printed 10 thousand cards initially which are only available in IAC's
office," said Arvind Kejriwal, one of the key members of Team Anna.

Why
did they keep the coupons so modestly priced?

"When we did
our mathematics we found out that if we send one SMS everyday throughout
the year to a person, it would cost just Rs 20. We asked ourselves why we
should ask for donations. If people who are capable of spending Rs 20 for
a year want to associate themselves with the movement they can buy these
recharge coupons easily," adds Sisodia.

Will it bring in more
transparency the way their operations are funded? Many political parties
and critics of Team Anna have very often raised questions about the funds
being used in the movement.

"We have always been transparent.
Even now we will provide each and every detail like how many cards were
sold and how much money we received on our website," says Arvind.

So,
how did they come up with the idea?
During their brainstorming
sessions, some of the members came up with the idea of using Anna cards.
This happened after the Telecom Regulatory Authority of India (TRAI)
imposed restriction of 100 SMS/ day per person in September 2011, which
they later increased to 200 SMS/ day per person in November 2011.




"The way we used to operate earlier was a bit different. Earlier people
used to give us missed calls and we registered their numbers. We then used
to update them about the movement through text messages. There was a
company which used to send large number of SMS through their software.
Besides that our volunteers also used to send 1000 to 1500 messages
individually. But after TRAI restricted the use of bulk messaging system
we needed a new mechanism which was cost effective and self sustainable,"
said Manish Sisodia.




"Our movement needs regular communication. It is very important to us.
This system gives us the opportunity to interact with our supporters'
directly," added Manish Sisodia.




It seems customization of technology to one's need is the mantra for
success. Who knows it better than Team Anna?





For INDIA News Follow us on Facebook, Twitter, Google+ and for news updates download our News App.
First Published:
03 Mar 2012 08:20 AM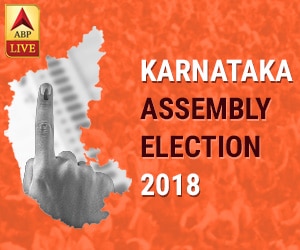 - - - - - - - - - Advertisement- - - - - - - - -