New Delhi: The national capital on Wednesday resembled a "gas chamber" as it came under a thick cover of pollutant-laden smog of scary proportions, forcing the residents to inhale 'severe' quality air, even three days after Diwali.
Pune-based SAFAR said North-westerly wind blowing from the areas of Punjab and Haryana where stubble burning is in full swing were to be largely blamed for the extremely high level of pollutants in the air, and the situation will persist for at least one more day.
SAFAR's mobile app, that issues advisories to people based on prevailing air quality, had the quality index at 473, slightly short of 500, the maximum limit.
This coupled with hostile weather conditions like cool temperature and nearly zero wind movement were the major factors identified by experts for pollution level continuing to be on the higher side.
"About the time when firecracker emissions from Delhi Sky was to dissipate, wind direction in the evening of November 1 became North-Westerly for few hours before settling down to North-Easterly (which was supposed to be expected) this morning," SAFAR said.
The Delhi High Court had last year observed that living in Delhi was akin to living in a "gas chamber" as it directed the Centre and the city government to present comprehensive action plans to combat it.
The peak levels of pollution (PM2.5 and PM10), recorded over ten times the safe limit during the morning hours, gradually came down across monitoring stations as the day progressed, but saw a sudden spike after evening.
The safe limits of these microscopic particles are 60 and 100 micrograms per cubic metre respectively.
"Wind is very calm and the temperature is only turning colder. All that is leading to trapping of pollutants near the surface. But this happens every winter, the intensity may differ. Delhi is truly a gas chamber now," Anumita
Roychowdhury of Centre for Science and Environment (CSE) said. She said the MeT department had forecast well ahead of Diwali that wind movement would peter out from October 29. It had led to a phenomenal build up of pollutants, she said.
"Studies have shown that the pollutants from fireworks linger on for at least 24 hours. And firecrackers were burst well into last night. And moreover, these pollutants will enter the food chain once they settle down," she said.
The 24-hour average of PM2.5 and PM10 were 348 and 522 micrograms per cubic metre respectively, as per SAFAR. AQI will be severe tomorrow as well, its forecast said.
SAFAR had forecast that air quality was likely to improve slowly from November 2 but all its monitoring centres in the city recorded severe quality air in the evening hours.
Central Pollution Control Board (CPCB) stations in Mandir Marg, Punjabi Bagh, Anand Vihar, RK Puram and Dwarka also recorded severe air quality.
Prolonged exposure to severe category air may affect healthy people and seriously impact those with existing diseases while very poor category may cause respiratory illness. Children, elderly and the sick are considered most vulnerable to the harmful effects of hazardous air.
For INDIA News Follow us on Facebook, Twitter, Google+ and for news updates download our News App.
First Published:
03 Nov 2016 10:39 AM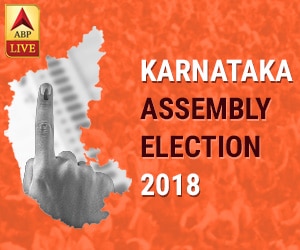 - - - - - - - - - Advertisement- - - - - - - - -