New Delhi: Accepting Delhi Government's challenge of demonstrating tampering of EVM machines, the Election Commission of India (EC) on Saturday demonstrated the working of EVMs and VVPATs, and brushed aside the tampering allegation.
B.P. Mishra, a technical officer of Electronics Corporation of India Limited (ECIL), demonstrated as how the EVM and VVPAT work and asserted that the allegations levied by AAP are wrong.
"EVM tampering is not possible and the allegations of its malfunctioning are wrong," Mishra told media.  ECIL employee Kharesh Yadav also demonstrated the procedure of EVM and VVPAT. "These machines have a standalone printer. When any ballot button is pressed, a slip is generated carrying voters' and candidate's name," Yadav told media.
Earlier in the week, the poll panel had said it would offer an opportunity to the political parties to prove that EVMs used in the recently held assembly polls were tampered with or can be tampered even with laid down safeguards. The ECI also convened an all-party meeting over the issue of EVM and other electoral reforms.
In its communication to the presidents of all the seven national and 48 state political parties, the poll panel sent a status paper on EVMs and VVPAT. Last month, sixteen opposition parties had urged the Election Commission to revert to the paper ballot system saying that the alleged tampering has created trust deficit in the credibility of the EVMs.
However, the poll body has been maintaining that EVMs are tamper proof and cannot be manipulated. The Union Cabinet had given its nod to sanctioned funds of nearly Rs. 3,200 crore to procure more than 16 lakh VVPATs as sought by the Election Commission.
Besides EVMs, the meeting is expected to deliberate on making bribery in elections a cognisable offence, disqualification on framing of charges for the offences of bribery in elections and suggestions in VVPAT recount Rules.
The Aam Aadmi Party (AAP), during a special session of the Delhi assembly, had conducted a live demonstration on how EVMs can be tampered with. Reacting to the demonstration, the poll panel said the machine used to conduct live demonstration was a look-alike; which was made to function in a tampered manner.
For INDIA News Follow us on Facebook, Twitter, Google+ and for news updates download our News App.
First Published:
20 May 2017 03:58 PM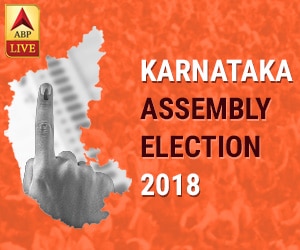 - - - - - - - - - Advertisement- - - - - - - - -