Lucknow:
Hundreds of jubilant supporters splashed Holi colour on each other Tuesday
and cheered and danced as former wrestler and Hanuman devotee Mulayam
Singh Yadav led the Samajwadi Party to victory in Uttar Pradesh.

Falling
only marginally short of the halfway mark in the 403-member assembly, the
party was tipped to win nearly 200 seats as it raced swiftly ahead of its
three main rivals.

An hour after results began pouring in from
across the sprawling and populous state, there were celebrations outside
the Samajwadi Party office on Vikramaditya Marg here.

Mulayam
Singh Yadav had clearly proved lucky again, backed in good measure by his
suave and urbane son Akhilesh Yadav who went out of his way to change the
party's rustic and tainted image.

Party supporters, leaders, a
large crop of lawyers, hordes of women as well as passers-by and the
physically challenged made a beeline for the Samajwadi office and danced
to drum beats.

Many smeared each other with Holi 'gulaal' of all
hues. A small group of men held aloft a bicycle -- the Samajwadi election
symbol.

Party flags, bearing the pictures of Mulayam Singh and
Akhilesh, fluttered all over Vikramaditya Marg.

The most popular
slogans included "Jiska Jalwa Kayam hai, Uska Naam Mulayam hai" (Whose
kingdom is thriving, His name is Mulayam) and "Desh ki Shaan Mulayam
Singh" (The pride of the nation is Mulayam Singh).

A large number
of beaming lawyers were spotted in the crowd. A contingent of burly Sikhs
broke into a jig every now and then.

A few metres away, hectic
activity picked up at the house of the Yadavs where security was spruced
up.

A mini army of supporters mobbed Akhilesh, crowning him with
a red cloth turban. A beaming Akhilesh quickly removed it and handed it
over to an aide.

The Lucknow Development Authority has begun
sprucing up the sprawling Lohia park in Gomtinagar, named after Mulayam
Singh's mentor Ram Manohar Lohia.

The park had fallen on bad
times since the BSP stormed to power five years ago and Mayawati focussed
on erecting statues of Dalit icons -- and herself -- and those of
elephants, her party symbol.

Offices of the BSP and Congress on
Mall Avenue and of the BJP on the Vidhan Sabha Marg bore deserted looks
with only a handful of office bearers turning up.






For INDIA News Follow us on Facebook, Twitter, Google+ and for news updates download our News App.
First Published:
06 Mar 2012 01:55 AM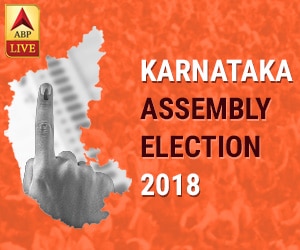 - - - - - - - - - Advertisement- - - - - - - - -