Gurgaon: In view of two gang rape incidents recently in Gurgaon,
Deputy Commissioner P C Meena today asked all shopping mall and pub owners
and those running shops and commercial establishments not to keep women
employees on duty beyond 8 PM.

If women employees are detained on
duty after that, it should be with the permission of the Labour
department, he said.

Expressing concern over eve-teasing and
molestation cases, Meena issued many ?dos and donts?? for shopping mall
owners and pub operators.

He said in a press release that if
women employee are deputed on duty during the night shift, that is, after
8PM, her safe transportation from her home to place of duty and vice versa
will be the responsibility of the employer who will have to keep a daily
record of the vehicle used, its registration number, time of departure,
name of driver who is entrusted the task of picking up or dropping the
women employees.

Such a record has to be got checked from the
concerned SHO of the area.

The place from where the women
employees boarded the vehicle, that is, parking place should have a CCTV
camera there so that it can be ascertained that the woman was not lifted
forcibly.

Meena also asked the police to be stricter and conduct
tests outside shopping malls to check drunk drivers.

The mall
owners should also get the verification of bouncers done from the police.

These
orders are applicable to all malls and pubs operating in district Gurgaon,
Meena added.

At the same time, he appealed the general public to
send a complaint to the police and district administration about any
violation of rules or creation of nuisance by shopping mall or pub owners
so that action can be taken against the guilty.

He said the
incidents of molestation and eve-teasing brought a bad name to the city
and tarnished its image.

The complaint can be sent either through
SMS or on e-mail address- dcgrg@hry.nic.in or dcgrg@nic.in, Meena said.






For INDIA News Follow us on Facebook, Twitter, Google+ and for news updates download our News App.
First Published:
14 Mar 2012 07:20 AM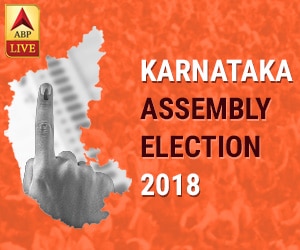 - - - - - - - - - Advertisement- - - - - - - - -