Da Nang (Vietnam): US President Donald Trump on Friday commended India for achieving "astounding" growth since opening its economy and heaped praise on Prime Minister Narendra Modi, saying he has been working to bring the country and its people together.
Trump was speaking at the Asia-Pacific Economic Cooperation (APEC) summit of chief executives in Vietnam. APEC brings together 21 economies from the Pacific region -- the equivalent of about 60 per cent of the world's GDP.
He pointed out that India was celebrating the 70th anniversary of its independence and highlighted that the country was a sovereign democracy with a population of 1.3 billion as well as the largest democracy in the world.
"India is celebrating its 70th anniversary of its independence. It's a sovereign democracy as well as... think of this... (one) of over one billion people... It's the largest democracy in the world," Trump said.
"Since India opened its economy, it has achieved astounding growth and a new world of opportunity for its expanding middle class, and PM Modi has been working to bring that vast country and all of its people together as one, and he's working at it very, very successfully indeed."
The US President's final stop on his five-nation Asian tour will be the Philippines -- for an Association of Southeast Asian Nations (Asean) Summit. Modi will also be in the Philippines.
Prime Minister Modi is leaving for the Philippines on Sunday to attend the India-ASEAN and East Asia summits. Trump is also scheduled to attend the East Asia Summit, a key meeting between ASEAN and eight of its partners.
The US president also used his speech at the APEC business meet to promote his vision for a free and open Indo- Pacific region.
"We have been friends, partners and allies in the Indo- Pacific for a long, long time," he said.
"The story of this region in recent decades is the story of what is possible when people take ownership of their future."
The use of the term Indo-Pacific by President Trump has led to speculation that it may have something to do with Washington preparing the ground for a revival of the so-called Quadrilateral strategic alliance between the US, Japan, Australia and India to counter China's rise.
China has already reacted cautiously over a proposal by the Trump administration for a working-level quadrilateral meeting with India, Japan and Australia, saying Beijing hopes that it would not target or damage a "third party's interest".
In his address, Trump also praised countries like Indonesia, Thailand, the Philippines, Malaysia and Japan, which also briefly touched on the bloody history of the Vietnam war, in which Da Nang was a key battlefield.
"Today we are no longer enemies, we are friends," Trump said.
For INDIA News Follow us on Facebook, Twitter, Google+ and for news updates download our News App.
First Published:
10 Nov 2017 06:32 PM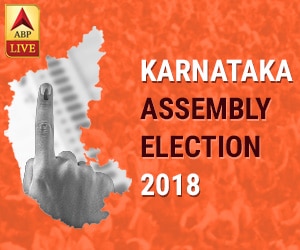 - - - - - - - - - Advertisement- - - - - - - - -