New Delhi: The
Congress's poor showing in the elections appears to have re-ignited
dormant factionalism among senior leaders, the fierce blame game
minimising the scope for honest analysis of the results.

Digvijaya
Singh, the high-profile general secretary in charge of Uttar Pradesh, is
among those being targeted. Sources said Digvijaya had offered to resign
as general secretary when he met Sonia Gandhi after the results but no
decision has been taken. While some of his detractors want him sent out of
Delhi, either as a governor somewhere or as the Madhya Pradesh state unit
chief, Digvijaya would be reluctant to accept either offer.

But
the general secretary is doomed to face difficult times because not only
have detractors united against him, leaders from different states have
complained that his not-too-subtle pro-Muslim politics has pushed away a
large number of Hindu voters.




The problem for Sonia is that he is one of the frontline leaders amid the
unknown faces in the AICC secretariat and has the stature and skills to
confront the Opposition. There is also a view in the party that Digvijaya,
like Rahul Gandhi, had worked very hard in Uttar Pradesh. Barely a few
months ago, he had delivered a stunning victory in Assam and he had gained
popularity in the party with his tough stand against Anna Hazare and Baba
Ramdev.

Sonia will find it difficult to punish him though his
responsibilities are expected to be changed. Uttar Pradesh Congress chief
Rita Bahuguna Joshi also met Sonia Gandhi yesterday and submitted her
resignation, owning moral responsibility for the defeat. "I have decided
to resign. The responsibility (for the defeat) is the leader's and I
take it on me…. We need to establish the predominant reason for our
loss. It's extremely unfortunate, we were expecting good results," she
said.

Bahuguna, whose resignation has not been accepted yet, said
Sonia asked them to pull up their socks and that it was not the time for
faultfinding. While those involved directly in election management are
trying to find excuses and political takeaways, the others want an
overhaul of the organisation with strict implementation of the
performance-based reward-and-punishment principle. The Congress president
is expected to take some decision after the Union budget is presented on
March 16, and changes in Uttar Pradesh could come as part of a larger AICC
reshuffle.

A cabinet reshuffle is also expected after the budget
session because most senior party leaders are angry with the ministers
from Uttar Pradesh. While organisational weakness is accepted as a reason
for the poor results, statements made by ministers and other senior
leaders on reservation for Muslims and the Batla House encounter have
drawn criticism.

Those involved in the Uttar Pradesh election
management still argue the party was well on course for revival and that
the efforts will bear fruit in the coming years. Seventeen candidates lost
despite polling over 50,000 votes, 22 got over 40,000 votes and 48 over
30,000 votes, they point out. In previous elections, around 80 per cent of
Congress candidates would forfeit their deposits. Over 50 candidates lost
by less than 20,000 votes, which indicates the Congress has made its
presence felt in these constituencies, they say.

But other
leaders dismiss this line of defence, pointing out that the Congress vote
share has gone up by only 5.5 per cent and that barely 30 Congress
candidates came second. A detailed analysis will follow because Uttar
Pradesh is crucial for Rahul's political future and the general election
is barely 25 months away.




-The Telegraph, Calcutta





For INDIA News Follow us on Facebook, Twitter, Google+ and for news updates download our News App.
First Published:
10 Mar 2012 03:57 AM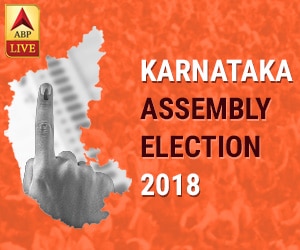 - - - - - - - - - Advertisement- - - - - - - - -