NEW DELHI: Referring to November 8, 2016 as a watershed moment in the history of the Indian economy, Finance Minister Arun Jaitley said on Tuesday one of the important objectives of demonetisation, which was to make the country a less cash economy and reduce the flow of black money, had been met.
But he conceded, in his Facebook post, that the benefits of the move may not be immediately visible to some people, though they would be apparent to the coming generation. "The next generation will view post November, 2016 national economic development with a great sense of pride as it has provided them a fair and honest system to live in," he added.
Jaitley said one of the important objectives of demonetisation was "to make India a less cash economy and thereby reduce the flow of black money in the system. The reduction in currency in circulation from the base scenario reflects that this intended objective has been met," the Finance Minister said in a facebook post. The minister has said this before, but Prime Minister Narendra Modi in his November 8 speech had not mentioned this objective.
Jaitley in his post said the published figure of "currency in circulation" for half year ending September, 2017 stood at Rs 15.89 lakh crore, showing year-on-year variation of (-) Rs 1.39 lakh crore.
"...whereas year-on-year variation for the same period during last year was (+) Rs 2.50 lakh crore. This means that reduction in currency in circulation is of the order of Rs 3.89 lakh crore," said the minister.
The RBI in its Annual Accounts reported that Specified Bank Notes (SBNs) of estimated value of Rs 15.28 lakh crore was deposited back as on June 30, 2017.
The outstanding SBNs as on November 8, 2016 were of Rs 15.44 lakh crore value. The total currency in circulation of all denominations as on November 8, 2016 was Rs 17.77 lakh crore.
Jaitley added that when demonetisation was implemented, one of the intended objectives was to put identity on the cash holdings in the economy.
"With the return of Rs 15.28 lakh crore in the formal banking system, almost entire cash holding of the economy now has an address. It is no more anonymous," the minister asserted.
"From this inflow, the amount involving suspicious transactions based on various estimates ranges from Rs 1.6 lakh crore to Rs 1.7 lakh crore. Now it is with the tax administration and other enforcement agencies to use big data analytics and crack down on suspicious transactions," he added.
Jaitley informed that the number of suspicious transaction reports filed by banks during 2016-17 has gone up to 3,61,214 from 61,361 in 2015-16. He mentioned that the increase during the same period for financial institutions was from 40,333 to 94,836 and for intermediaries registered with SEBI the increase was from 4,579 to 16,953.
The minister said the exercise to remove the anonymity with currency has further yielded results in the form of 56 lakh new individual tax payers filing their returns till August 5, 2017.
"Self-Assessment Tax (voluntary payment by tax payers at the time of filing return) paid by non-corporate tax payers increasing by 34.25 per cent during April 1 to August 5 in 2017 when compared to the same period in 2016," he wrote in the social media post.
Jaitley said with data collected during demonetisation period leading to identification of 2.97 lakh suspect shell companies, further actions were taken under the law to stop operation of bank accounts of these struck-off companies.
"Simultaneously, Income Tax Department has taken action against more than 1,150 shell companies which were used as conduits by over 22,000 beneficiaries to launder more than Rs 13,300 crore," he said.
"Based on big data analytics, cash seizure by Income Tax Department has more than doubled in 2016-17 when compared to 2015-16; during search and seizure by the Department Rs.15,497 crore of undisclosed income has been admitted which is 38% higher than the undisclosed amount admitted during 2015-16; and undisclosed income detected during surveys in 2016-17 is Rs.13,716 crore which is 41% higher than the detection made in 2015-16.
"Undisclosed income admitted and undisclosed income detected taken together amounts to Rs.29,213 crore; which is close to 18% of the amount involved in suspicious transactions. This process will gain momentum under "Operation Clean Money" launched on January 31, 2017," he said
Pointing out towards other benefits of demonetisation, Jaitley wrote that the attempt towards curbing of black money led to an acceleration in the financialisation of savings, and the country has taken a big leap in digital payment during 2016-17 with a shift to less cash economy.
"The reduction in incidences of stone pelting, protests in J&K and naxal activities in LWE affected districts are also attributed to the impact of demonetisation as these miscreants have run out of cash. Their access to Fake Indian Currency Note (FICN) was also restricted. During 2016-17, the detection of FICN for Rs.1000 denomination increased from 1.43 lakh pieces to 2.56 lakh pieces. At the Reserve Bank's currency verification and processing system, during 2015-16, there were 2.4 pieces of FICNs of Rs.500 denomination and 5.8 pieces of FICNs of Rs.1000 denomination for every million pieces notes processed; which rose to 5.5 pieces and 12.4 pieces, respectively, during the post-demonetisation period. This shows almost doubling of such detection," he said
"In an overall analysis, it would not be wrong to say that country has moved on to a much cleaner, transparent and honest financial system," Jaitley wrote in conclusion.
Read finance minister Arun Jaitley's blog here:
(With inputs from IANS)
For INDIA News Follow us on Facebook, Twitter, Google+ and for news updates download our News App.
First Published:
07 Nov 2017 03:58 PM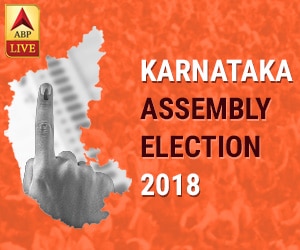 - - - - - - - - - Advertisement- - - - - - - - -