Theog: Last year's demonetisation is the reason Bishan Singh Verma will not vote in the Himachal Pradesh elections. The farmer turned dhaba owner has lost all faith in the country's politicians.
"My wife Vidya Devi and I will stay indoors on polling day, November 9," the 50-year-old father of two told The Telegraph at his home in Banbagh village near Theog, about 40km from Shimla.
"I'm angry. All the political parties are the same. I shall not vote."
When Prime Minister Narendra Modi had abruptly announced the immediate withdrawal all the existing Rs 500 and Rs 1,000 currency notes on November 8 last year, Bishan and his family weren't too worried at first.
Living off their 5- bigha land that produces beans, cabbages, cauliflowers and peas, the family held little cash in hand.
"I had around Rs 10,000 in 500-rupee notes. I had some difficulty exchanging the notes but managed somehow," he said.
But with more than 86 per cent of the cash (by value) vanishing from circulation overnight, millions of others suffered. And the full implications caught up with Bishan in early summer this year, just ahead of the sowing season.
When he asked the arthia (market middleman) for an advance of Rs 50,000, he was refused.
"Every year the arthia gives us an advance to help us buy seeds and fertilisers, sometimes farm equipment too. This time he had no money; the cash pool had dried. From whatever little I had, I planted some cabbage and beans. But since the buyers had little money, prices fell to a third," Bishan said.
"For a 50kg sack of cabbage, I was offered Rs 200 in a Delhi market. Poor farmers like us have been left nowhere."
Bishan said the demonetisation forced him to give up farming. Three months ago, he and son Barinder opened an eatery along the Shimla-Rampur highway.
He hopes that when next summer's first tourists begin to arrive in the Himalayan state in April, some of them would stop at his dhaba.
"Once the tourist season starts, I hope to make enough money to last the rest of the year," Bishan said.
(The Telegraph Calcutta)
For INDIA News Follow us on Facebook, Twitter, Google+ and for news updates download our News App.
First Published:
07 Nov 2017 04:41 PM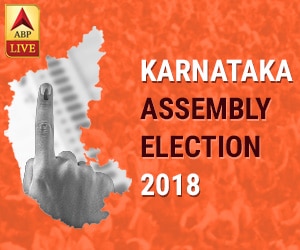 - - - - - - - - - Advertisement- - - - - - - - -