NEW DELHI: Dense smog continued to engulf the national capital leaving people gasping for breath. The atmosphere has become so polluted that breathing in the capital's toxic air is like smoking 22 cigarettes a day, doctors have said.
The reason for smog has been attributed to vehicular and industrial pollution, and stubble burning in neighbouring states.
As a choking blanket of smog enveloped the national capital on Tuesday, it prompted authorities to announce closure of primary schools and a four-fold hike in parking fees among a series of sweeping measures.
The smog that has enveloped the region for the past two days can cause allergies or aggravate already existing allergies and decrease lung immunity, according to tips shared by Fortis Healthcare.
The high levels of air pollution might also be instrumental in causing premature birth, the doctors warned.
The other harmful effects include decrease in lung function in all age groups, aggravation of pre-existing lung and cardiac functions along with uncontrollable or chronic coughing, wheezing and shortness of breath.
Vikas Maurya, senior consultant at Fortis, said preventive measures like avoiding outdoor physical activities like cycling, jogging or any other outdoor exercises should be taken.
He suggested that air purifying plants like Aloe Vera, Ivy and Spider Plant should be kept at home and in offices.
Fruits rich in Vitamin C, magnesium, omega fatty acids should be consumed more to fight any allergy or infection. "Have herbal ginger and tulsi tea in adequate quantity."
The doctors said air pollution poses a major health risk and can cause stroke, heart disease, lung cancer, and chronic and acute respiratory diseases.
According to the WHO, 92 per cent of the world population lives in areas where the air quality is below WHO standards.
Eighty-eight per cent of premature deaths occur in the low- and middle-income countries, where air pollution is escalating at an alarming rate.
The Delhi government on Wednesday announced that all schools in the national capital will remain closed till Sunday in view of the "unbearable" air pollution. The air quality in Delhi is turning worse, Deputy Chief Minister Manish Sisodia said.
"Can't compromise with the health of children. All schools including private and government will remain closed till Sunday for all the classes," Sisodia said in a series of tweets.
Residents of the city complained of heavy breathing and watery eyes as the smog did not even spare living rooms or underground metro stations. The Delhi government had also issued a health advisory
for high-risk people, including children, the elderly, pregnant women and those suffering from asthma and heart ailments.
(With inputs from agencies)
For INDIA News Follow us on Facebook, Twitter, Google+ and for news updates download our News App.
First Published:
08 Nov 2017 04:56 PM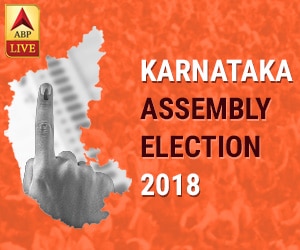 - - - - - - - - - Advertisement- - - - - - - - -