NEW DELHI: Delhi Police's crime branch on Thursday detained a coaching institute head from Delhi's Rajinder Nagar in the CBSE Class 10 and Class 12 paper leak case.

Live Updates of CBSE Paper Leak


I really feel sorry and sad for the students who have to give their exams again for no fault of theirs. Responsibility shud be fixed n strict action shud be taken against those responsible: Arvind Kejriwal





CBSE paper leak is an unfortunate incident, I can understand the pain & anguish of students and their parents. CBSE has earned a name for conducting best exams but now it's been breached and we will ensure the culprits will be nabbed by the police: HRD Minister Prakash Javadekar


— ABP News (@abpnewstv) March 29, 2018


The accused, Vicky, runs coaching centre in old Rajinder Nagar by the name of 'Vidya Coaching Centre'. He is alleged to have sold copies of question paper to the students for Rs. 10,000-15,000.


His name cropped up after CBSE has received a complaint against him by fax on March 23 from an unknown source regarding the paper leak.




Vicky, a commerce graduate from Delhi University, teaches Maths and Economics to the students.


Ten students of Class 10 and Class 12, who received question papers via an encrypted social media app, have also been identified. The Police will question these students for their role in the leak.


Other teachers of the coaching centre are also under the scanner.


Maths paper of Class 10 and Economics paper of Class 12 were leaked on social media before the CBSE conducted the examinations on Wednesday.


In its complaint to the police, the CBSE has said that they received a complaint by fax on March 23 from an "unknown source" that a man running a coaching institute in Rajinder Nagar was involved in paper leakage.


"CBSE has received a complaint by fax on March 23 from an unknown source at 4:22 pm that someone named Vicky, who is running a coaching institute at Sector 8, Rajinder Nagar (Delhi is involved in paper leakage," the Police said.


The complaint also named two schools in Rajinder Nagar for their alleged involvement in the paper leak.


The CBSE has forwarded a copy of this complaint to its CBSE's regional office on the next day. Another copy was sent to an inspector by CBSE's regional office.


On March 24, CBSE academic unit received an unaddressed envelope containing four sheets of handwritten answer papers of economics paper held on that day. On the papers inside the envelope, it was indicated that the papers were leaked and circulated through WhatsApp numbers.
According to sources, Vicky allegedly sold copies of question paper to students for Rs. 10,000-15,000.
Vicky, the owner of vidya coaching centre teachES Maths and Economics. He did his B.Com from Delhi University in 1996.
"Vicky along with his aides approached the students and asked them to meet in Outer Rohini and Uttam Nagar to give them the copies of question paper for Rs. 10,000-15,000," sources said.
The CBSE has announced re-examination in the Class 10 mathematics and Class 12 economics subjects following reports of paper leaks.
The board said a new foolproof system would be in place from Monday for exams and the examination dates will be put up on the CBSE website within a week.
In order to tighten security for the time when papers are being distributed in the examination centers, the question paper will now reach half hour before the examination.
As per reports, the paper which will be electronically-coded can be accessed only with a password. The paper will then be printed directly at the examination center.
For INDIA News Follow us on Facebook, Twitter, Google+ and for news updates download our News App.
First Published:
29 Mar 2018 11:55 AM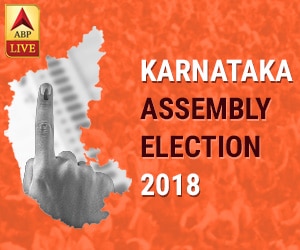 - - - - - - - - - Advertisement- - - - - - - - -