Kolkata:
The Congress was in a tizzy on Wednesday night over a proposal to withdraw
its candidate from the West Bengal Rajya Sabha polls.




The familiar rethink was attributed to its efforts to keep chief minister
Mamata Banerjee in good humour but an element of intrigue has also crept
in with some leaders suggesting pulls and pressures within the Congress
itself.




"I was given broad hints from Delhi today that I may have to withdraw my
nomination by tomorrow, the last date," Abdul Mannan, the Bengal Congress
spokesman who has filed papers for an upper House berth, said on Wednesday
afternoon.




AICC's Bengal in-charge Shakeel Ahmed said "it now appears Mannan Saheb
won't be getting more than 43 votes. Since we don't want the Left to back
our nominee, the possibility of our candidate sailing through is remote."




A four-member panel that includes Pranab Mukherjee will take the final
decision.




Congress leaders attributed the rethink to Mamata's expression of
displeasure in Delhi on Tuesday and the fate of the upcoming Finance Bill
and presidential polls. The Trinamool leadership is also not keen to be
seen as working to the defeat of a candidate from the minority community.




But some sources have said the Congress is deeply divided on the Rajya
Sabha polls and one section is still insisting that Mannan stay in the
race. Congress legislature party leader Mohammed Sohrab sent a fax message
to Sonia Gandhi during the day, appealing that the party candidate should
not pull out.




The two groups churned out theories, both wild and reasonable. If some
said a central leader did not want a fight with Mamata to avoid mishaps in
Delhi, others alleged the veteran leader was not interested in Mannan's
victory as he preferred another candidate.




Some Bengal leaders claimed another Delhi leader didn't support the
candidature as he himself was interested in a Rajya Sabha berth.




Sources revealed Mannan was asked by "a central leader" to withdraw and
when he refused to oblige, he was told to meet Mamata. "Why should I
personally request Mamata to withdraw one of her candidates?" Mannan later
said.




Mannan is now being egged on by many state and some central leaders to
remain in fight. The sources said Sonia had not given any indication till
this evening that she preferred withdrawing the candidate.




One leader said the "real worry" was the bright chances of victory, not
defeat, suggesting cross-voting from Trinamool that can worsen relations.
However, in the open ballot system, cross-voting is not easy.




- The Telegraph, Calcutta





For INDIA News Follow us on Facebook, Twitter, Google+ and for news updates download our News App.
First Published:
21 Mar 2012 08:50 PM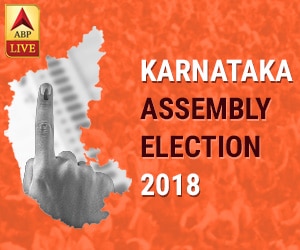 - - - - - - - - - Advertisement- - - - - - - - -