NEW DELHI: Cambridge Analytica, a London-based data analytics firm, was accused of harvesting private information from the Facebook profiles of more than 50 million users without their permission and using the data to help politicians, including US President Donald Trump and the Brexit campaign.
Britain's Channel 4 News on Monday exposed how senior executives at Cambridge Analytica were caught on camera suggesting that the firm could use sex workers, bribes and misinformation in order to try and help political candidates win votes around the world.
The Channel 4 News investigation followed articles published by The New York Times and The Observer that outlined how the data of millions of Facebook profiles ended up being given to Cambridge Analytica.
What did Cambridge Analytica do?
Cambridge Analytica that worked with Donald Trump's election team harvested millions of Facebook profiles of US voters and used them to build a powerful software programme to predict and influence choices at the ballot box.
Owned by the hedge fund billionaire Robert Mercer, Cambridge Analytica was headed at the time by Trump's key adviser Steve Bannon. The firm offered tools that could identify the personalities of American voters and influence their behaviour.
Donald Trump's presidential campaign paid millions of dollars to Cambridge Analytica as the firm has developed a political weapon powerful enough to help the Republican nominee overcome his troubles and win the White House, a Washington Post report said.
Also the Cambridge Analytica and the leaders of the Leave.EU group, an organisation that campaigned for Brexit, have in past boasted about working together during the Brexit campaign. Arron Banks, the co-founder of Leave.EU, said in a book that in October 2015 his group had hired Cambridge Analytica.
How did Cambridge Analytica manage to do this?
Facebook in a blog post shared how Strategic Communication Laboratories (SCL), the parent firm of Cambridge Analytica, came into possession of the user data without their permission. In 2015, Aleksandr Kogan, a psychology professor at the University of Cambridge, developed an application "thisisyourdigitallife" that offered a personality prediction, and billed itself on Facebook as "a research app used by psychologists".
Approximately 270,000 people downloaded the app. In so doing, they gave their consent for Kogan to access information such as the city they set on their profile, or content they had liked, as well as more limited information about friends who had their privacy settings set to allow it.
The users were paid to take a psychological test and the app collected the data.
"Although Kogan gained access to this information in a legitimate way and through the proper channels that governed all developers on Facebook at that time, he did not subsequently abide by our rules. By passing information on to a third party, including SCL/Cambridge Analytica and Christopher Wylie of Eunoia Technologies, he violated our platform policies," Facebook deputy general counsel Paul Grewal said.
When Facebook learned of this violation in 2015, it removed the app.
Facebook said it learned about this violation in the same year, and it removed his app from Facebook and demanded certifications from Kogan and all parties he had given data to that the information had been destroyed
"Cambridge Analytica, Kogan and Wylie all certified to us that they destroyed the data."
From 270,000 to 50 million, how come?
Kogan's "thisisyourdigitallife" app not only collected personal information of the people who downloaded it, but also of their friends. Based upon this Cambridge Analytica build profiles of 50 million people, despite the fact, only 270,000 people agreed to have their data harvested.
"He (Kogan) ultimately provided over 50 million raw profiles to the firm, Mr. Wylie said, a number confirmed by a company email and a former colleague. Of those, roughly 30 million contained enough information, including places of residence, that the company could match users to other records and build psychographic profiles," a
New York Times
report said.
Kogan was quoted by the Guardian as saying that he passed the data to Cambridge Analytica who assured him this was legal. In this way, millions of Facebook profiles were mined for data.
Facebook's response and suspension of Cambridge Analytica
After receiving reports that, contrary to the certifications we were given, not all data was deleted, Facebook has suspended SCL/Cambridge Analytica, Wylie and Kogan from the social media platform.
Mark Zuckerberg breaks silence
Facebook CEO
Mark Zuckerberg broke his silence
on Cambridge Analytica data breach on Thursday and admitted that his company "made mistakes" and a "breach of trust" had occurred between it and its users.
Zuckerberg first shared a Facebook post admitting the social media platform's mistake and then appeared on CNN over his company's biggest-ever controversy.
"This was a major breach of trust, and I'm really sorry that this happened. We have a basic responsibility to protect people's data and if we can't do that then we don't deserve to have the opportunity to serve people," Zuckerberg told CNN.
The CEO told CNN the Facebook will proactively reach out and notify "anyone whose data might have been affected" by any third party application. "We are going to build a tool where anyone can go and see if their data was a part of this," he said.
For INDIA News Follow us on Facebook, Twitter, Google+ and for news updates download our News App.
First Published:
22 Mar 2018 01:22 PM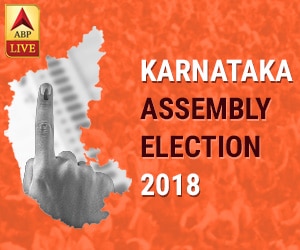 - - - - - - - - - Advertisement- - - - - - - - -