AHMEDABAD: After an alleged CD featuring a man resembling Hardik Patel surfaced on social media, the Patidar leader on Monday attacked BJP for playing "dirty politics" to tarnish his image ahead of Assembly polls in Gujarat.
"Dirty politics has started now," Hardik said in a tweet. "You can defame me but it will make no difference. The women of Gujarat have been insulted," he said.
Terming the video as morphed, Hardik said the YouTube has deleted the video after he reported it.
"The video was uploaded to YouTube from some other country. This is how BJP works. The party is now interfering in my personal life. There's no player like Amit Shah," he said.
"Tomorrow they will burn effigies to defame me. We have sent an application to YouTube. That's why the link has been deleted," he added.
Hardik said he is unperturbed with the CD episode as BJP can go down to any level to defame him.
"Tomorrow they will bring out a CD with three women. I believe BJP will go down to cheapest level to defame me but I am unperturbed," he told the media.
Attacking BJP president Amit Shah, Hardik said Gujarat women are being spied upon by him.
"As BJP's dirty politics has begun, It will be fun to fight. Gujarat women are being spied upon by AmitShah. This shows the nature of BJP. But we will keep fighting for the Patidar, farmers, and all the backward class people," Hardik said.
Hardik, who is on the verge of sealing a deal with Congress for upcoming Assembly elections, said if Congress agrees to demands of the Patidars, the community will support the party.
"I am personally not going to join any party but Patidars will give support to the party that talks about our benefits," he said.
Earlier on Monday, the CD sparked off a furore in the political corridors after it surfaced on social media and later telecast on local news channels.
Last week, Hardik had predicted that a fake CD of him might surface ahead of the polls. He had claimed that the BJP might try to malign his image with a fake 'sex CD' in order to make electoral gains.
Hardik has emerged as the face of Patel community in the state-wide Patel quota agitation, and Congress is looking forward to creating a political space for itself in prime minister Narendra Modi's home state by trying to win Patidars, who form a chunk of the BJP's vote bank.
For INDIA News Follow us on Facebook, Twitter, Google+ and for news updates download our News App.
First Published:
13 Nov 2017 09:15 PM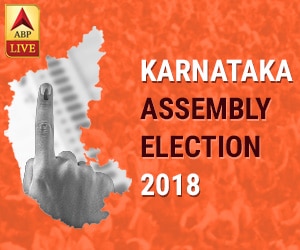 - - - - - - - - - Advertisement- - - - - - - - -