New Delhi
: Female Dalit BJP MP of Uttar Pradesh Savitri Bai Phule has recently made one and all balk at her anti-government statements.
The MP who apparently has a problem with appending 'Ram' in the name of B.R Ambedkar, has recently slammed the ruling BJP government and stated that every Indian citizen should ensure that the name of Babasaheb Bhim Rao Ambedkar should not be changed.
She also stated that as Indian citizens, the dalits have the right to put forward their demands in case the reservation to the people belonging to SC/ST community as provided by the constitution of India is denied.
The saffron-clad politician is BJP's member of Parliament from Bahraich , Uttar Pradesh, but she has garnered a lot of limelight after she has accused her own party.
She conducted a rally for dalits in Lucknow on Sunday in which she raised slogans favouring rival party BSP. The slogans that were raised,  meant "we shall complete the mission of Kanshi Ram.
Kanshi Ram was the founder of BJP's rival party 'Bahujan Samaj Party' in Uttar Pradesh .
As the time for electioneering is approaching, it is apparent that with her rebellious attitude Savitri Bai Phule can lead BJP in serious trouble .
She said to ABP news: " We are demanding that the great personalities of our community must be respected and the atrocities against the dalits must be brought to an end."
However when she was asked whether she feels that injustice against dalits have been on a spike under BJP government, the MP had no clear answer.
BJP has claimed that the questions over which Savitri Bai Phule is rebelling are fictitious. BJP spokesperson Harish Srivastava said :"Savitri Bai Phule is a revered MP from BJP, but she has done a rally over some imaginary issues. If she had an issue, she should have first brought it to party's forum".
37-year-old Savitri Bai first became an MLA in the year 2012 . She was given ticket for Bahraich in 2014 and became BJP MP after emerging victorious in the elections with around one lakh votes.
Opposition parties are now attacking BJP over Savitri Bai's anti-party statements.
Although government has made it clear that no changes are being brought about in the reservation policies of the country. yet opposition and party members are tagging BJP as an anti-dalit party
Watch:
For INDIA News Follow us on Facebook, Twitter, Google+ and for news updates download our News App.
First Published:
02 Apr 2018 08:31 PM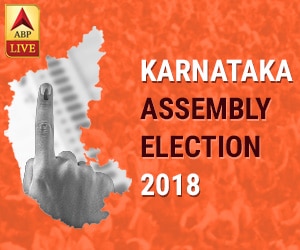 - - - - - - - - - Advertisement- - - - - - - - -