PATNA: As the four-day deadline for Tejashwi Yadav to clarify or quit ended on Saturday evening, the JDU asked Bihar's Deputy Chief Minister to tender his resignation or face removal from Nitish Kumar's cabinet.
According to sources, Nitish Kumar has made the decicion and conveyed it to Congress, ally of RJD and JDU in Bihar, and put the ball in the grand old party's court to save the alliance.
JDU spokesperson Ajay Alok said action in this regard will be taken for sure.
"Let the time come and things will get clear. We have made this clear that action will be taken for sure and the JDU will not compromise on its principles," he said.
Bihar has been in the grip of a political crisis over the demand for the resignation of Tejashwi after the CBI registered a case against him in a benami property case and also raided his premises last week.
An RJD leader, who spoke under cover of anonymity on Friday, had said: "The trouble is that only spokespersons are doing the talking. Nitish and Lalu are not speaking with each other, even on phone."
The leader insisted that the chief minister is not coming on the phone when Lalu calls.
Earlier in the day, the JDU asked Lalu to "see the writings on the walls" as it ramped up pressure on his son Tejashwi Yadav to resign as Deputy Chief Minister after CBI filed an FIR against him.
State JDU chief spokesman Sanjay Singh said his party's stand is very clear that it will not compromise on corruption.
He said Lalu must see the writings on the walls clearly.
"It has happened in the past that leaders against whom FIRs were lodge by the agencies have tendered their resignation from the cabinet. So, Lalu ji must see the writings on the walls clearly," he said.
"Nitish Kumar's stand on corruption is well known. He will never compromise on it as known for his politics of principles and zero-tolerance to corruption," he added.
He said the RJD should provide facts and not "display arrogance" of having 80 MLAs in the 243-member Bihar Assembly.
"The RJD, which is showing arrogance of 80 MLAs, should not forget that it was reduced to 22 MLAs in the 2010 state polls and in the election in 2015, their number swelled due to the credible face of Nitish Kumar as the head of the coalition," he told PTI.
The JD(U) has 71 MLAs and the other alliance partner Congress 27 while the BJP, which is the main opposition in the House, has 53 MLAs.
Earlier in the day, Tejashwi Yadav skipped an official function with Chief Minister Nitish Kumar in Patna.
The name plaque of RJD leader Tejashwi Yadav was first covered with a piece of cloth and soon removed from the dais.
(With PTI inputs)
For INDIA News Follow us on Facebook, Twitter, Google+ and for news updates download our News App.
First Published:
15 Jul 2017 10:14 PM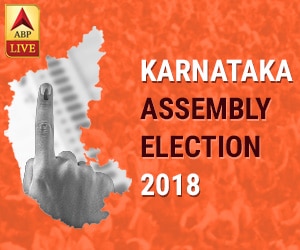 - - - - - - - - - Advertisement- - - - - - - - -