Dehradun: Vijay
Bahuguna was on Tuesday sworn in as chief minister of Uttarakhand at an
event clouded by strong dissent from a section of Congress workers owing
allegiance to party leader Harish Rawat.

He was the administered
oath of office at a simple ceremony by Governor Margret Alva. The swearing
in came amid demand by a section of Congress leaders in Uttarakhand that
union Minister of State for Parliamentary Affairs Harish Rawat be given
the top job.

Rawat, who is party MP from Hardwar, was in
contention for chief minister's post along with a few other leaders but
lost out to Bahuguna. Bahuguna, 65, was chosen as leader of the Congress
legislature party (CLP) by party president Sonia Gandhi Monday evening.

Supporters
of Rawat, including party MP Pradeep Tamta, came out in the open to oppose
the decision. Tamta said there was an understanding that the CLP leader
will be chosen from among MLAs but an MP had been chosen for the post. He
said "injustice" had been again done to Rawat.

Tamta said Rawat
was denied a chance to be chief minister when the party came to office in
2002. Congress sources said Rawat wrote to Congress president Sonia Gandhi
expressing his displeasure over not being made chief minister of the hill
state.

However, Congress spokesperson Raashid Alvi reaffirmed
that a decision had been taken and it was acceptable to all party workers.
"The decision of the Congress high command is acceptable to all the party
workers," Alvi said. Bahuguna had told reporters in Dehradun earlier that
he will form his cabinet over the next few days after consulting the party
high command.

The Congress had performed marginally better than
Bharatiya Janata Party in the assembly polls securing 32 of 70 seats. BJP
had won 31 seats. Congress secured support of three independents and the
lone MLA of Uttarkhand Kranti Dal (P). The Bahujan Samaj Party (BSP),
which has three MLAs, has also decided to support the Congress in the hill
state.





For INDIA News Follow us on Facebook, Twitter, Google+ and for news updates download our News App.
First Published:
13 Mar 2012 07:15 AM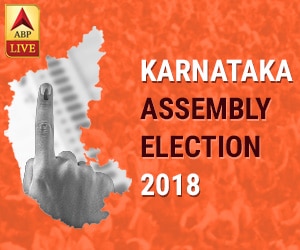 - - - - - - - - - Advertisement- - - - - - - - -