Lucknow:
Jaya Bachchan is set to attend Akhilesh Yadav's crowning as Uttar
Pradesh chief minister despite the political distance she has been keeping
from the Samajwadi Party since 2010.




A message from Abu Azmi, the Samajwadi representative in Mumbai, on Monday
confirmed the Bachchans are likely to show up at Wednesday's swearing-in,
sources said.




"Amitabh Bachchan, who is recovering from a surgery, may attend if the
doctors permit him, but Jaya Bachchan is all set to attend the programme,"
a message from Azmi said.




Sources said Samajwadi boss Mulayam Singh Yadav had called up Jaya after
the party's spectacular win and invited the whole family, including
Abhishek and Aishwarya, for the event. Later, formal invites were sent to
Jalsa, the Bachchan home.




This is the second time in three months that the Bachchans would be
showing up at one of Mulayam's family events. Last December, Amitabh and
Jaya had attended the wedding of Mulayam's second son Prateek in Saifai.




Sources said Mulayam is planning to request Jaya, once a party MP, to
accept a Samajwadi nomination to the Rajya Sabha. Mulayam had re-nominated
her after her Rajya Sabha term expired in April 2010 but she had turned it
down.




Mulayam's one-time confidant Amar Singh, who was expelled from the party
in February 2010, has not been invited for the swearing-in. Sources claim
he has been left out because Mulayam does not want to antagonise Azam
Khan, who has never been on good terms with Amar.




Amar was not invited for Prateek's wedding either. It is learnt that Anil
Ambani, the chairman of the Anil Dhirubhai Ambani Group, and Sahara boss
Subroto Roy have been invited for the swearing-in.




No Third Front at the moment: Akhilesh
Akhilesh on Monday said
in Delhi there is no move to form a Third Front at the moment and termed
his invites to Mamata Banerjee and Jayalalithaa for the swearing-in as
part of an "established tradition".




Mobbed by MPs and the media in Parliament, Akhilesh denied any move to
form a Third Front. "Definitely not, definitely not. Nothing now. I am
only meeting with people."




The 39-year-old, who was accompanied by CPI leader Gurudas Dasgupta,
scotched rumours about any tie-up with the Left. "I am just having tea
with them. My responsibility is UP. Uttar Pradesh has to be saved from all
wrongs. We have to implement the party manifesto. Whatever responsibility
is given to me, I will shoulder it," he said.




- The Telegraph, Calcutta





For INDIA News Follow us on Facebook, Twitter, Google+ and for news updates download our News App.
First Published:
12 Mar 2012 08:48 PM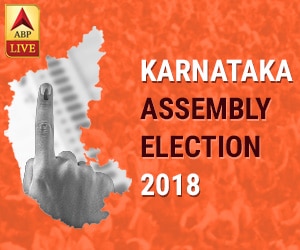 - - - - - - - - - Advertisement- - - - - - - - -