New Delhi:
 Union minister Dharmendra Pradhan said demonetisation undertaken by the Centre
last year was backed by the country's 125 crore people.
According to him, the move promoted cashless economy and widened tax base, besides controlling black money.
Following success of the bold step, the first anniversary of demonetisation would be celebrated on November 8 as 'anti-blackmoney day' across the country, he said.
On Monday, during Jan Man Dhan conclave of 
ABP News, 
Minister of Railways Piyush Goyal said, "More than 17 lakh pan cards and 23 lakh bank accounts were under scrutiny after demonetisation."
"Demonetization aimed at awakening country that black money is of no use. We are working against black money. More than 1 crore PF accounts were opened in last year," Goyal added.
"Only 1.5 lakh people deposited ₹ 5 lakh crore after demonetization," said Communications and Information Technology Minister Ravi Shankar Prasad during the same event.
"Online railway reservation have gone up from 50% to 68% after Demonetisation. I will never say everything has changed but it is on a path of change. If there was slowdown how come automobile sales are growing after demonetization, air travel & mobile sales is up by 14%," Ravi Shankar Prasad said.
Interestingly, countering BJP's claims, Congress leader Prithviraj Chavan during the conclave said, forceful digitisation was wrong.
"Before Demonetization a way to regularize payments should be made as said by Arun Jaitley in his speech earlier," he added.
Demonetisation anniversary: Congress party to hold demonstration at Azad Maidan
As a part of its nationwide drive against demonetisation, the city Congress unit will hold a
protest at Azad maidan in south Mumbai on November 8 to mark the first anniversary of the note ban.
Congress workers will pay tribute to those people who had died while standing in queues for withdrawing their money in the aftermath of demonetisation in various parts of the country, at the protest venue.
The Congress had announced to mark the first anniversary of the note ban as the "black day" against the NDA government's announcement to celebrate November 8 as the "anti-black money day".
"Some 115 people had died while standing in queues to withdraw money from their own bank accounts (after government withdrew high-value currencies of Rs 500 and Rs 1,000 from circulation). The decision of demonetisation has affected the poor in the country. We will offer our tributes to those who
had died," Mumbai Congress unit president Sanjay Nirupam told reporters.
The Congress's Delhi unit will form a human chain on November 8, the first anniversary of
demonetisation, which the party will observe as "Black Day".
Delhi Pradesh Congress Committee president Ajay Maken said, "Demonetisation not only broke the back of the poor and the middle class, but also rendered lakhs of people jobless and drove them out of Delhi."
Thousands of Congress workers from all corners of the capital will form the human chain at Connaught Place, he said.
About Demonetisation
On '8 November 2016', the Government of India under PM Narendra Modi announced the demonetisation, commonly called notebandi, of all ₹500 and ₹1,000  banknotes of the Mahatma Gandhi Series.
The Modi government claimed that the action would curtail the shadow economy and crack down on the use of illicit and counterfeit cash to fund illegal activity and terrorism.
However, sudden nature of the announcement—and the prolonged cash shortages in the weeks that followed—created significant disruption throughout the Indian economy, threatening economic output.
(With inputs from PTI)
For INDIA News Follow us on Facebook, Twitter, Google+ and for news updates download our News App.
First Published:
07 Nov 2017 08:31 AM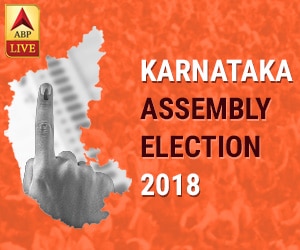 - - - - - - - - - Advertisement- - - - - - - - -