New Delhi: Anna
Hazare associate Arvind Kejriwal has raised a political storm by labelling
MPs "rapists, murderers and looters", prompting the Rashtriya Janata
Dal to threaten a privilege notice against him in Parliament.

Political
parties including the Congress and the BJP accused the social activist of
"arrogance" and claimed he had insulted and undermined Parliament, the
Constitution, democracy and the electorate. The Rashtriya Janata Dal (RJD)
asked the Centre to arrest him on sedition charges.

"In this
Parliament, 163 members have cases of heinous offences against them,"
Kejriwal had told an election rally in Ghaziabad near Delhi yesterday.
"In this Parliament, rapists are sitting, murderers and looters are
sitting."

He had asked the crowd: "How can you expect the Jan
Lokpal Bill to be passed by Parliament? How can you expect to get reprieve
from poverty and corruption?" RJD national general secretary Ram Kripal
Yadav said Kejriwal had insulted not only MPs but the institution of
Parliament and the electorate as well.

"The RJD will bring a
privilege notice during the budget session of Parliament beginning next
month," Yadav said in Patna. "Kejriwal has lost his mental balance and
needs to be sent to a mental asylum." Yadav alleged that the RTI
activist was trying to destabilise the country's democratic system "at
the behest of foreign forces" because the people had rejected Team
Anna's campaign against corruption.

Congress spokesperson
Rashid Alvi said comments such as Kejriwal's weaken democracy and the
media should not give them publicity. "Parliament has a majority of
people who are willing to do anything for the country. They reach there
through hard work. Such statements not only insult democracy and
Parliament, but also insult the people of the country," Alvi said.

The
BJP said Kejriwal's remarks went against democracy, the Constitution and
Parliament and accused him of "arrogance". "While trying to portray
themselves as honest, some people create the impression that the whole
world is dishonest. Such statements show that such people have no faith in
Indian democracy, the Indian constitution and Parliament," party general
secretary Mukhtar Abbas Naqvi said.

Naqvi accepted that some MPs
might have a "record" (of criminal charges) but said: "For them you
cannot bring an end to our parliamentary system or our democratic set-up.
Such behaviour is unacceptable." Among the few to support Kejriwal
publicly was Baba Ramdev. "There can be objections to the language or
words used by Kejriwal but his contention is absolutely right," the yoga
practitioner told reporters in Goa after a daylong fast against illegal
mining and corruption in the state.

"When we can elect MPs, why
can't we have a right to speak against them?" Ramdev asked. The
barrage from politicians was unrelenting. "It (Kejriwal's remark) is
an attack on democracy.... It shows their mentality," Lok Janshakti
Party president Ram Vilas Paswan alleged.

Without naming the BJP
or any other party, he criticised political groups that had earlier
expressed support for Hazare's anti-corruption crusade. "Ask all those
who were supporting them (Team Anna) by sharing a stage with them,"
Paswan said. Asked to comment on Kejriwal's diatribe, senior Janata Dal
(United) MP Shivanand Tiwari said he did not need to react to an
individual "who thinks that he is upright and politicians are
corrupt".





For INDIA News Follow us on Facebook, Twitter, Google+ and for news updates download our News App.
First Published:
26 Feb 2012 11:27 PM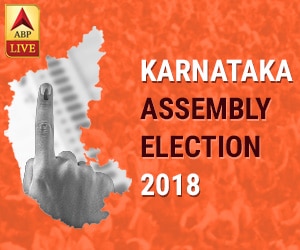 - - - - - - - - - Advertisement- - - - - - - - -