Arun
Kumari Kori, 39, is the only woman minister in the council of 48 ministers
of Uttar Pradesh. She is being entrusted with the portfolios of women
welfare and culture.




However, there is a confusion regarding her name. She was sworn in as
Aruna Kori, not Arun Kumari Kori, her correct name. "Actually my name was
entered there as Aruna Kumari and even during oath taking ceremony it was
mentioned as Aruna Kumari, which is why I signed and took oath as Aruna
Kumari," says Arun Kumari Kori.




It's not only about her name. Even there is a confusion regarding her age.
While contesting elections in 2007, she declared her age as 35 in her
affidavit to the election commission. While in 2012 she mentioned her age
as 38. Clearing this confusion she said, "My date of birth is 11th March
1973. Somebody wrongly wrote my age as 35 in the affidavit in 2007."




Who is to blame for this? No points for guessing. That's where the
controversy ends as of now. Here starts the fairy tale of Arun Kumari
Kori.




Being a Dalit and a young female face of the Samajwadi Party, she
perfectly fits the bill. Samajwadi Party, undergoing change, decided to
induct her in the ministerial council of young Akhilesh Yadav, the chief
minister of Uttar Pradesh. Akhilesh himself is just 38.




Though she is very young but she could very well be called a veteran in
politics. She fought election a year before Akhilesh fought his first
election. At the age of 26, she was a Samajwadi Party candidate from
Ghatampur in the 1999 Lok Sabha elections. She almost caused an upset
losing election by only 105 votes. She was defeated by Bahujan Samajwadi
Party's heavyweight Pyare Lal Sankhwar. She got 1,56,477 votes. Pyare Lal
Sankhwar got 1,56,582 votes.




To put it in perspective, Akhilesh fought his first election in 2000. He
became an MP when he contested a by-election in Kannauj - a seat vacated
by his father, Mulayam Singh Yadav. He has been the Kannauj MP since. Now
even he has to vacate this seat very soon.




It was a good start to Arun Kumari's political career. Considering she
just graduated in MA (Sociology) in 1996 from Kanpur University and within
three years she was about to win a Lok Sabha seat, couldn't be called a
bad start in any sense. She attributes her entry into politics to her
father-in-law, Buddha Chandra.




"My father-in-law retired as DIG and joined Samajwadi Party. He was made a
MLC and also a minister. He is the one who brought me into politics," says
Arun Kumari.




In 2002, she was given a SP ticket to contest Assembly elections in 2002
from Bhognipur, a reserved seat from Kanpur Dehat. She came out with
flying colours. She defeated her closest rival Nirmala Sankhwar of BSP by
a margin of almost 10 thousand votes.




However in 2007, she could not hold on to her seat. She was defeated by
Raghunath Prasad of BSP by only 3,096 votes. She got 33,733 votes.
Raghunath Prasad got 36,829 votes. Samajwadi Party also fared badly. They
could win only 80 seats, a complete turnaround of fortune. In 2002 they
had won 143 seats.




Come 2012, Arun did what she was supposed to do. Riding an anti-Mayawati
wave, she won from Bilhaur, a reserved seat (SC) from Kanpur Dehat, by a
handsome margin. She got 87,804 votes. Her nearest rival Kamlesh Chandra
Diwakar of BSP got 71,747 votes.




Being only a second time MLA, she was not expected to be a minister this
time. But her selection was done more in order to appease communities and
caste equations than in keeping with Akhilesh's youth image, it seems.




She knows that a lot is expected of her. "I am feeling very good. Being
the only woman minister, I will try to raise issues regarding women," shE
said.




She is one of those politicians who have no criminal record against her.
She has assets worth Rs 59 lakhs (as declared in her affidavit), a sum
considered modest these days for a politician.





For INDIA News Follow us on Facebook, Twitter, Google+ and for news updates download our News App.
First Published:
18 Mar 2012 11:49 PM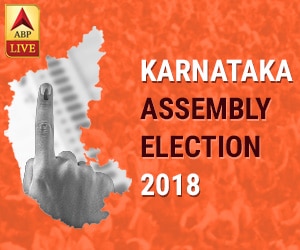 - - - - - - - - - Advertisement- - - - - - - - -