LUCKNOW: Shivpal Yadav seems to have realised the popular support among the people of Uttar Pradesh for his nephew and Samajwadi Party president Akhilesh Yadav, against whom he had launched a tirade of attacks a few months ago.
Shivpal, who was locked in a bitter power tussle with Akhilesh last year, praised the SP president after the Uttar Pradesh bypolls verdict, which saw the BJP losing both Gorakhpur and Phulpur Lok Sabha seats.
"Congratulations to the people of Phulpur and Gorakhpur parliamentary constituencies, the skilled leadership of the Samajwadi Party, its workers and the winning candidates on the historic victory of the SP," Shivpal said.
" I wish that this beautiful story written on the common ground of hard work and social justice will prove to be a milestone," the Jaswantnagar MLA said.



समाजवादी पार्टी की ऐतिहासिक विजय पर फूलपुर एवं गोरखपुर संसदीय क्षेत्र की जनता, समाजवादी पार्टी के कुशल नेतृत्व, कर्मठ कार्यकर्ताओं एवं विजयी प्रत्याशियों को बहुत-बहुत बधाई । कड़ी मेहनत व सामाजिक न्याय की साझी जमीन पर लिखी गई यह खूबसूरत कहानी मील का पत्थर साबित हो, ऐसी मंगल कामना।


— Shivpal Singh Yadav (@shivpalsinghyad) March 15, 2018
Shivpal was sacked from the post of SP's Uttar Pradesh unit chief in January last year by Akhilesh, who took the post under his helm. Akhilesh also sacked several Shivpal loyalists from top posts during previous SP government in Uttar Pradesh.
Last year, Akhilesh wrested control of the Samajwadi Party from his father Mulayam Singh Yadav during SP's national convention, in which he was elected as the national president of the party.
The SP family feud and Shivpal's opposition had cost the SP dearly in the assembly elections. He had also threatened openly to float a new front and contest against the SP candidates.
Now with the spectacular show of the SP in the UP bypolls and Akhilesh's proximity with arch-rival Mayawati bearing fruits, Shivpal chose to go with the flow and hailed Akhilesh's "skilled leadership" for SP's success against BJP.
For INDIA News Follow us on Facebook, Twitter, Google+ and for news updates download our News App.
First Published:
15 Mar 2018 11:30 AM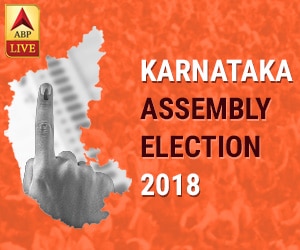 - - - - - - - - - Advertisement- - - - - - - - -