New Delhi [November 20] (ABP LIVE):
To know the pulse of the Uttar Pradesh during upcoming civic polls in the state,
ABP News channel
held its S
hikhar Sammelan
show in Lucknow on Monday.
First political personality, during the the all day event, was UP CM Yogi Adityanath.
He was followed by many other political personalities like former CM of the state Akhilesh Yadav.
Here are LIVE Updates from ABP News' Shikhar Sammelan from Lucknow:


We are constitutionally electing Rahul Gandhi as Party President and following the procedure. Not even a single BJP worker was asked before elevating Amit Shah: Priyanka Chaturvedi


Showing over confidence is not a good thing: Priyanka Chaturvedi of Congress advises BJP


Dy CM of UP Dinesh Sharma/ ABP LIVE


Polls should be a political dangal: Dinesh Sharma


Image: BJP's Shrikant Sharma


We took initiatives for redressel of complaints related with electricity: Shrikant Sharma


We will give electricity to rural areas for 18 hours: Shrikant Sharma


UP's former CM Akhilesh Yadav/ABP Live


Congress CWC passes resolution to make Rahul Gandhi party President. "I congratulate him,": Akhilesh Yadav


We have so beautiful cows in our place but we don't take pictures with them as we don't believe in showing off: Akhilesh Yadav takes jibe on Yogi


I get surprised that how can BJP leaders utter lies with such confidence?: Akhilesh Yadav


Want to thank ABP News for Shikhar Sammelan: Akhilesh Yadav




Rahul Gandhi didn't know how to sit for Puja, pandit in Kashi Vishwanath had to tell him this isn't Namaz: Yogi


In last few months there has been improvement in Law & Order situation in UP: Yogi


Congress' Rahul Gandhi visits temples but the fact is he doesn't even know how to sit there: Yogi


BJP is going to go beyond the target set in Gujarat Elections 2017: UP CM


This civic election is mainly related with local issues: Yogi


BJP will win civic polls in UP and will bring development in the state: Yogi


Our opponents have already left the municipal elections battle, they are just tweeting from home: Yogi attacks Akhilesh Yadav without naming him


UP civic polls a big affair: Yogi


I welcome ABP News for organising Shikhar Sammelan in Lucknow: Yogi 


UP CM Yogi arrives at Shikhar Sammelan


UP CM Yogi Adityanath will be speaking live at 10 am


About UP civic polls 2017:
As per the schedule, on November 22, 24 districts will go to polls while 25 districts on November 26, and 26 districts on November 29.
At 36,269 polling booths and 11,389 polling stations, more than 3.32 crore voters would exercise their franchise. On December 1, counting of votes for the 16 nagar nigams, 198 nagar palika parishads and 438 nagar panchayats will take place.
For INDIA News Follow us on Facebook, Twitter, Google+ and for news updates download our News App.
First Published:
20 Nov 2017 09:52 AM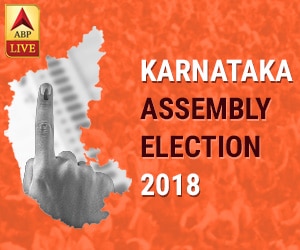 - - - - - - - - - Advertisement- - - - - - - - -