NEW DELHI: Many people think that tablets are no longer the 'in thing'. Globally as well as in India, tablet sales have been declining at a rapid pace. As screen sizes across smartphones become larger, the charm for tablets has been going down over the last few years. But things are looking up for tablet manufacturers.
Global data suggests that worldwide market for tablets is stabilising.
Global IDC tablets report
quote the de-growth in tablets shipment in 2017 has been in single digit as compared to 2016 which saw a double-digit de-growth.
The same may happen in India. Interestingly, while the tablet market is degrowing in India, Samsung is an exception. India's largest and most trusted consumer electronics company claims that its business is growing in double digits YOY (13%) in value in 2017 vs 2016 (GfK).
One of the reasons as to why tablets might be making a comeback is video streaming. As data costs have come down, people are taking to videos in a big way. According to industry estimates, Video Streaming are preferred on tablets 3 times more, if compared to smartphones. Customers spent twice the time on tablets for video streaming as against, on smartphones as per industry estimates.
People use tablets differently and therefore, brand marketers and content providers target them with content that are tailored differently - to cater to the specific and intrinsic consumer's content consumption patterns.
While it is true that we live in a platform agnostic world where content is the king; to catch up with the fast-paced binge viewing addicted audience, platform design emerges as the second most decisive factor. Tablets undoubtedly provide a better multimedia experience, thanks to the large displays. As per a report by Forrestor research on mobile behaviour, it was found that users access more apps on their smartphones, while tablets keep users engaged for longer periods of time. Further, consumers use both of these devices in different ways and engagement duration also varies a lot. Most utility apps are accessed on smartphones. However, media apps are the ones which are accessed the most via tablets, let's say YouTube, Netflix and BuzzFeed, amongst others. Thus, tablets essentially provide a Numero Uno rich media experience, such as better videos, vibrant photos, colourful info-graphics, e-books etc, whereas smartphones are best suited for on-the-go solutions, calls and messaging.
Lufthansa, the German airline, tailors its content and services differently, for these two device types. The one-size-fits-all approach doesn't work well because of obvious reasons.
While people use mobile phones more frequently during early mornings, tablet use reigns between 8 am to 12 am, as per the EY report titled "Future of digital in 2016 ". A report by IDC stated that, in India tablets saw a single digit de-growth in 2017, compared to double-digit one in 2016.
Another interesting aspect to be noted is, while mCommerce and eCommerce are burgeoning beyond leaps and bounds, consumer buying behaviour is also undergoing a paradigm shift - Conversion rate for online shopping is higher on tablets versus that on a smartphone, shows how involved & evolved consumers are when they use tablets.
Samsung India witnessed a double-digit surge in their tablet business YoY (13%) in value in 2017 vs 2016. (Source - Actual Sales). The company is also the leader, having the maximum market share in India, 45% (GFK). Samsung has further strengthened this leadership, reaching 50% plus market share milestone in Sept'17 (GfK), showing absolute leadership.
For GADGETS News Follow us on Facebook, Twitter, Google+ and for news updates download our News App.
First Published:
24 Nov 2017 05:30 PM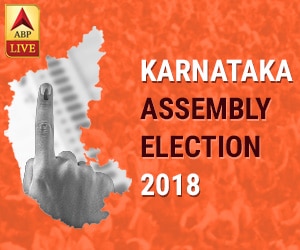 - - - - - - - - - Advertisement- - - - - - - - -