New Delhi:
So you bought an Android phone with an impressive spec-sheet, but now are disappointed by its sluggish performance? Worry not, this has happened to many of us, including me. While there's no silver bullet for this problem, you can try these 10 things to reduce the lag and stutter on your Android phone.   
All the tips provided are easily reversible. So if you think that something is not right, you can always roll back to default. Moreover, some of the tips may only work on the recent versions of Android. Before getting started with the tricks, make sure that you Enable the 'Developer Option'. To do that, go to Settings > About > tap the "build number" 7 times. 
1.
 In Settings, enable "Force GPU Rendering". This offloads some of the work from your CPU to your graphics chip. Older devices should see a noticeable improvement. Know that it may have an impact on the battery life, so switch it back off if your battery is draining too fast. 
2.
 In the same Developer options, tap the Window & Transition Animation scale and the Animator duration scale and choose "Animation off". This should remove all animation from the UI, making it feel a bit faster. 
3.
 Lastly, you can also try switching the runtime from 'Dalvik' to 'ART' again from the Developer options. Again, this may cause a drain on your battery life and a few apps may malfunction, so switch back to Dalvik if you're not satisfied. 
4.
 Put yourself in a habit of regularly backing up your image gallery, including your photos, videos, screenshots, WhatsApp media etc. and clearing them from your phone. 
5.
 Go to Settings -> Storage and see what else is eating your internal memory. Try to keep it as free as possible. Uninstall an app or game you don't use anymore. And while you're there, you can also try clearing 'Cached Data' to potentially fix some of the misbehaving apps that are slowing your phone down. Remember, you may have to log into some of the apps after doing this and ironically, sometimes it causes some apps to lag at first (because it has to re-cache), so don't do it often. 
6.
 If your phone comes with custom software instead of stock Android, you can disable some of the apps that the phone maker has put in which are of no use to you. Go to Settings -> Apps -> Swipe to 'All' and start looking. For example, if you have a Samsung phone, you can disable S-Voice if you use Google Now. Or you can disable S-Note or S-Planner if you use Google Keep or Google Calendar. Also, restart your phone once in a while to see if that helps. 
7.
 If you use multiple Google accounts, go to Settings -> Accounts -> Google and uncheck all those activities are not relevant to a particular Google account. For example, there may be no need to sync Google Fit or Newsstand data from a company Google account that you may have configured on your phone. 
8.
 Use a lightweight launcher like Nova, Apex or even the Google Now Launcher if your phone comes with a UI that's bloated by the phone maker. 
9.
 If your phone has an SD card slot and is low on internal memory, consider moving apps and games (that can be moved) to the SD card. Also, spend a few hundred rupees extra in buying a higher class SD card that's faster. 
10.
 If none of this works, then try a factory reset. It's kind of like formatting and reinstalling Windows on a PC. You'll have to backup things that aren't saved to the cloud, like your game saves, or text messages. But, this is a sure-fire way to get your phone up to speed again. 
SOURCE: www.techtree.com
For GADGETS News Follow us on Facebook, Twitter, Google+ and for news updates download our News App.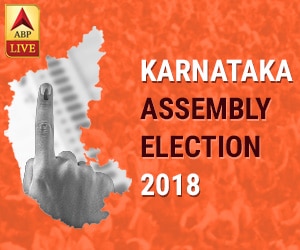 - - - - - - - - - Advertisement- - - - - - - - -