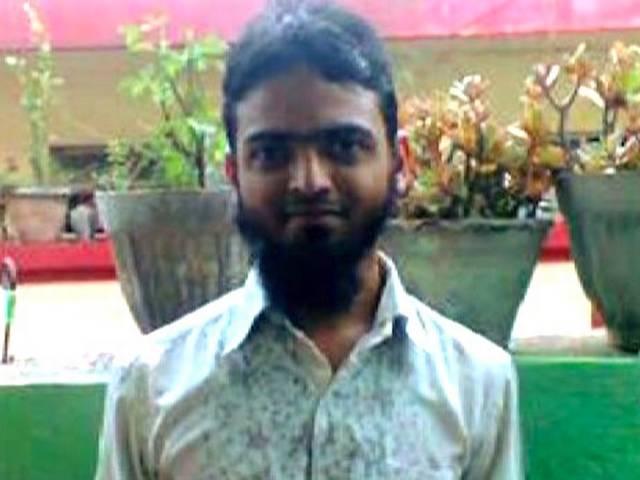 Shaikh Mohsin Sadiq
Pune:

Four more persons suspected of having links with a Hindu outfit have been arrested in connection with the murder of a 28-year-old Pune IT professional, the police said.

 

With the fresh arrests made late last night, a total of 17 people have been arrested in the case involving the murder of Shaikh Mohsin Sadiq in Bankar Colony in Hadapsar area of the city on Monday night.

 

The arrested are said to be linked to Hindu Rashtra Sena, a right wing organisation.

 

Thirteen persons, earlier arrested by police in this connection, have been booked for murder, attempt to murder and rioting.

 

Shaikh, a resident of suburban Hadapsar, was allegedly beaten to death with hockey sticks on Monday night, when he was returning to his home at Bankar colony.

 

 

 

The trigger for the attack was apparently uploading of derogatory pictures of warrior king Shivaji and late Shiv Sena supremo Bal Thackeray on Facebook, which led to a protest, police said.

 

While the situation in the area has remained peaceful since Tuesday with heavy deployment of security force, Pune police commissioner Satish Mathur said stringent provisions of Maharashtra Prevention of Dangerous Activities Act (MPDA) would be invoked to book the miscreants suspected of involvement in inciting violence.

 

Scores of buses were damaged during the bandh called by right wing elements to protest the objectionable FB post.

 

Meanwhile, HRS chief Dhananjay Desai, who was arrested in connection with distribution of inflammatory literature on Tuesday, has denied any involvement of his organisation in the violent incidents.

 

Desai, who was later released on bail, was again arrested on Wednesday in connection with a similar case (circulation of provocative pamphlets) by police in suburban Loni Kalbhor.

 

The police issued an appeal asking people not to believe or spread rumours and said Mohasin Shaikh, who stayed at Hadapsar since 2006, was not involved with any organisation. They have also registered a case against unknown persons under the IT Act in connection with the uploading of the derogatory pictures.

 

Soon after Shaikh's killing, his alleged killers had exchanged an ominous message on their mobiles. The message said "pehili wicket padli", meaning "the first wicket has fallen".

 

"The message was circulated immediately after about 25 members of the Hindu extremist outfit allegedly bludgeoned Shaikh to death," said Pune joint commissioner of police Sanjay Kumar.

 

Considering the content of the message exchanged by the accused and the weapons they were carrying, the police are probing whether the attack was planned in advance.

 

Shaikh, sporting a beard and green Pathani kurta, was returning home in the evening when the accused blocked his way in Hadapsar on the outskirts of Pune, took him off his bike and hit him on the head with hockey sticks and stones.

 

This sparked tension in the area, forcing the police to clamp curfew for 12 hours. Shaikh's cousin, who was accompanying him, escaped unhurt after he fled from the spot while the two others, Ameen Shaikh, 30, and Ijaz Yusuf Bagwan, 25, sustained injuries.