New Delhi [India], Apr. 11 (ANI): Finance ministers of three southern Indian states and one Union Territory highlighted loopholes in the Terms of Reference (ToR) prescribed by the 15th Finance Commission for allocation of funds to states.
Leaders attending a conclave of finance ministers of Kerala, Karnataka, Andhra Pradesh and Puducherry, argued that with the present guidelines in place, states with higher population would be entitled to a larger share of tax resources, while those that undertook measures for population control would incur losses.
In this regard, Puducherry Chief Minister V Narayanaswamy, who is also in charge financial matters, noted that no incentive was being given to states to ensure population control, which was the "biggest anomaly of the Centre."
Kerala Finance Minister Thomas Isaac claimed that the terms of reference of the 15th Finance Commission were a threat to the federal system, adding that a deliberate attempt was being made to cut down tax devolution to states and forcibly impose conditions on them.
Union Finance Minister Arun Jaitley described the controversy surrounding the ToR of the 15th Finance Commission as 'needless', and added that nothing could be further from truth.
One of the key concerns raised by the Southern finance ministers was the usage of 2011 Census data for devising the ToR, as opposed to using data from 1971, as in the case of the 14th Finance Commission, as states with larger growth in population since 1971 would benefit more compared to the others.
To this, Jaitley said the 14th Finance Commission had no specific mandate to use the 2011 data, and did so to capture demographic changes for a realistic assessment of the states.
"The 14th FC had no specific mandate for using 2011 census. Yet, 14th FC rightly used the 2011 census population data to capture the demographic changes since 1971 to make realistic assessment of the needs of the states. It allocated 10 percent weight to 2011 population. The 14th FC had allocated a 42 percent share in the central taxes to the states more than ever before," Jaitley said.
Andhra Pradesh Finance Minister Y Ramakrishnudu demanded more power for state governments, asserting that 80 percent of the development needs to be carried out by states.
"Without asking any state governments, the Government of India arbitrarily decided Terms of Reference which is against the law of the land. We've to see that more power is given to states. 80 percent of development will be done by states and only 20 percent by the Centre," he said.
Jaitley retaliated by saying the Finance Commissions uses appropriate criteria to assess the true needs of states in meeting a fiscal deficiency.
"The share in central taxes is allocated to the states based on recommendations made by the Finance Commissions to help states to meet fiscal deficiency in providing a minimum standard of services to their people. This calls for assessing states' 'needs' on rationale and equitable basis. Population proxies very well for the needs of the people in quantitative sense," he wrote in a detailed blog post.
On a related note, the next meeting is scheduled to be held in Visakhapatnam in May. States including West Bengal, Odisha and Punjab, along with New Delhi are expected to take part.
As per Isaac, attempts are being made to persuade participation from Telangana and Tamil Nadu for the next conclave. (ANI)
This story has not been edited. It has been published as provided by ANI
For BUSINESS News Follow us on Facebook, Twitter, Google+ and for news updates download our News App.
First Published:
11 Apr 2018 12:50 PM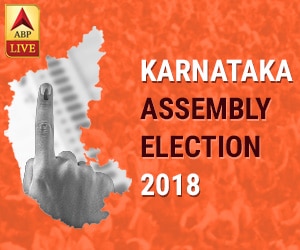 - - - - - - - - - Advertisement- - - - - - - - -