New Delhi [India], Nov 11 (ANI-NewsVoir): Morepen Laboratories Ltd. has reported a stable set of numbers in the second quarter (Q2) of fiscal 2017-18. The company has registered a 24 per cent jump in its Q2 net profit at Rs. 10.37 crore despite a three per cent decline in its net sales revenue at Rs. 136.43 crore vis-a-vis corresponding quarter of the previous fiscal. The Q2 results were taken on record at a meeting of the company's board of directors here on Friday.
Though domestic sales were significantly up by 34.4 per cent at Rs. 101.91 crore in Q2 FY 2017-18, exports were sluggish at Rs. 34.52 crore. EBIDTA in Q2 FY 2017-18 is also marginally up at Rs. 19.30 crore. The company did well in controlling its interest and depreciation cost in the quarter. The interest cost in Q2 FY 2017-18 amounted to just Rs. 1.29 crore, registering a fall of 38 per cent compared to corresponding quarter of the previous fiscal. The overall depreciation and amortisation expense was also lower by nine per cent at Rs. 7.63 crore in the same period.
In the bulk drugs category, Rosuvastatin outshined all other bulk drugs by registering a growth of 64 per cent in Q2 sales in FY 2017-18 vis-a-vis corresponding quarter in the previous fiscal. The overall API business registered a shortfall of 3% in Q2 FY 2017-18 over Q2 last year, The Home Diagnostic category did extremely well with an overall growth of 29 per cent in Q2 sales in FY 2017-18 at Rs. 28 crore. Within the Home Diagnostic category, Blood Glucose Monitors sales went up by 41 per cent and that of Blood Pressure Monitors by 93 per cent in Q2 FY 2017-18. The Formulations segment registered a growth of seven per cent in Q2 FY 2017-18 compared to corresponding quarter in the previous fiscal.
Speaking on the Q2 results, Mr. Sushil Suri, Chairman and Managing Director, Morepen Laboratories Ltd. said, "The growth in Rosuvastatin and Fexofenadine business in Q2 FY 2017-18 has helped the API business to make up drop in sales revenues recorded by other products. We are working on consolidation of our product portfolio so as to remain focused on high value APIs and also expand Self Health brand Dr. Morepen which is consistently registering phenomenal growth across all the product segments."
In the First Half (H1) of FY 2017-18, ended September 30, 2017, Morepen Labs has reported a rise of 9 per cent in its net profit at Rs. 12.34 crore and a one per cent decline in its net sales at Rs. 257 crore. The net profit in H1 FY 2016-17 stood at Rs. 11.32 crore on a net sales of Rs. 260 crore. Domestic sales in H1 FY 2017-18 grew by around 11 per cent at Rs. 157.46 crore, however, the exports turnover was lower at Rs. 99.54 crore. EBIDTA in the first half stood at Rs. 31 crore, Interest cost at Rs. 2.60 crore and Depreciation expense at Rs. 16 crore.
The overall bulk drugs sales recorded a growth of one per cent in the H1 FY 2017-18 at Rs. 166 crore, but the Home Diagnostic category's sales grew by 27 per cent at Rs. 50.87 crore. Within the home diagnostic category, sales of blood glucose monitors went up by 37 per cent at Rs. 31.84 crore and that of blood pressure monitors by 78 per cent at Rs. 11.13 crore.
Morepen Labs has also announced that it has entered into a tie-up with Vesale Pharma International of Belgium to strengthen its position in the Rs. 1000 crore Probiotics market in India. An agreement to this effect between the two pharma majors was signed this week itself.
The tie up will expand Morepen's formulations portfolio in the Indian market, especially in the gastroenterology segment. Initially it is an exclusive distribution and marketing tie up. However, the foreign counterpart may invest in future for setting up of a worldwide manufacturing and R&D facility in India with Morepen for its entire range of products. Four major Probiotics to be introduced by Vesale Pharma in the Indian market include Bacilac Infantis, Bacilac ORS, Bacilac Forte and Cibalax. Each of the products are unique and have patented technology of Intelicaps.
The four products together are likely to contribute Rs. 100 crore to Morepen Lab's top line in the next five years. Probiotics are about a Rs. 1000 Cr ethical prescription market in the country growing at 15% annually. Morepen will not only sell these products in the Indian market, but will also make them for other markets across the globe for Vesale in the future.
"We are delighted to bring Vesale products and technology to India. The range and technology gels very well with our focus on probiotics. India's lifestyle, eating habits, nutrition deficiencies are heavily compromised today in tier 1 and 2 cities. During infections and diseases also the intestinal health is compromised, so keeping both the issues in mind, Morepen has planned to put a very special focus on its Probiotics and will work on improving the much needed intestinal health of the people from kid's health to adults to even cancer patients with Vesale's Intelicaps products," Mr. Suri said. (ANI-NewsVoir)
This story has not been edited. It has been published as provided by ANI
For BUSINESS News Follow us on Facebook, Twitter, Google+ and for news updates download our News App.
First Published:
11 Nov 2017 03:05 PM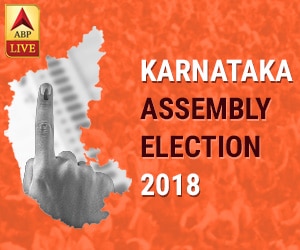 - - - - - - - - - Advertisement- - - - - - - - -