Indore
: Instacar, an Indore-based online, outstation taxi rental startup has succeeded in raising USD 1 million (Rs 6.65 crore) in seed round of funding from Swastika Co Ltd.
With over 500 cars , Instacar has become the first company of Madhya Pradesh to receive Foreign Direct Investment.
Starting from Rs 8.5 per km, the pricing of the trip varies and is also based on the choice of car. Instacar currently operates in Indore, Ujjain, Bhopal, Mumbai, Nagpur and Pune region.
Ishan Vyas, CEO Instacar
Founded by Ishan Vyas, Anurag Gupta and Priyanshi Choubey, InstaCar Technologies Pvt. Ltd claim to offer choice of car make, model selection, luggage carrier, pet-friendly cars and many other options at the time of the booking thereby making them stand out from the lot.
While talking to ABP Live CEO and founder Ishan Vyas says, "Driver earns a daily allowance of Rs 250 irrespective of the length of trip and one-way fare ride to commuters for outstation trips up to 500kms amounts to Rs 5300 on an average."
Based on flexible pricing model, Instacar does not charge extra for waiting or night trip but drivers can charge extra amount for service or quality offered like Wifi, carrier or multi lingual skills.
Some of InstaCar's features include:
1.      InstaCar availability and confirmation.
2.      One way optimization on maximum routes.
3.      Transparency of physical and actual condition of car.
4.      Monthly auditing of cars.
5.      On-the-go snacks, water, tissues etc.
"Keeping in mind the safety of passengers, drivers are hired after thorough background verification and a fifteen  point check for each driver is carried out", Ishan  informs ABP Live.
"One of InstaCar's biggest selling propositions is that only responsible drivers trained in quality customer service are allotted to drive these cars", he adds.
Swastika is an investment company based out of Hong Kong focusing mainly on startups and seed funding. It invests in companies which have revenues to show with a business model to expand.
Company has invested in 16 startups in India till date which includes the online book store Aberuk, logistics provider DoneThing (earlier Qlivery), the  indoor sky diving in India Wefly and many more.
"Instacar is a startup with robust financials and a huge potential to grow with an excellent team to back it up. Where the big taxi companies are struggling with the economics of the outstation model, Instacar specializes in it", says Swastika Co.
For BUSINESS News Follow us on Facebook, Twitter, Google+ and for news updates download our News App.
First Published:
02 Oct 2016 01:51 PM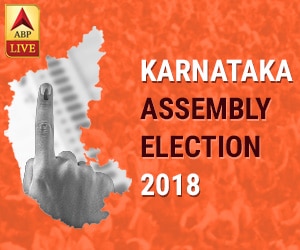 - - - - - - - - - Advertisement- - - - - - - - -