New Delhi [India], Mar 30 (ANI): A day after the ICICI Bank cried foul over the controversy surrounding the loan sanctioned to Videocon Group; Trustee, Indian Investors Protection Council, Arvind Gupta, on Friday, said that the evidence in the case clearly shows the bank's CEO, Chanda Kochhar, being a beneficiary of the loan.
"Evidence shows strong links that Chanda Kochhar and her family are a huge beneficiary of this loan. Government should order investigation and audit to check why loan was given to a sinking company," Gupta told ANI.
Deepak Kochhar, who is Chanda Kochhar's husband, is an indirect beneficiary of the loan granted to Videocon, according to Gupta.
"Venugopal Dhoot transferred money from Videocon Group to Supreme Energy, in which he had 90 percent shares. He promoted it and later transferred it to Deepak Kochhar. Deepak Kochhar then transferred his shareholdings to Pinnacle Energy. Pinnacle Energy was a trust formed by Kochhar family. Now they are saying they sold their shares of Nupower Renewables much before. NuPower Renewables was special purpose vehicle made to revert allegations in future. ICICI never gave it loan, but company was benefited," Gupta claimed.
He added that the bank is only trying to save itself since the money has become a Non-Performing Asset (NPA).
"That reply doesn't inspire any confidence in me or any deposit holder or any shareholder. The question is when I say dirty banking, somebody else, other than the bank and its functioning or the management, has to look into the matter. And if you see their reply, they have gone into examining the internal process of giving loans. I am not asking about the process, your process may be very robust, your process may be very strong, transparent, but how does it matter?" asked Gupta while commenting on the statement issued by the ICICI Bank.
"The net result is that your money has gone down the drain...you have given them the money and it has gone bad and become NPA," he added.
Earlier on Thursday, ICICI Bank Chairman M.K. Sharma had claimed that attempts were being made to malign the reputation of the bank, its Managing Director (MD) and Chief Executive Officer (CEO).
Addressing a press conference, Sharma came to defense against the loan sanctioned to the debt-laden company, said the ICICI bank's Board had reviewed the internal processes and details of the exposure to the group.
He further noted that the share of sanction to Videocon was less than 10 percent, contrary to the media reports.
The chairman of the leading private lender further noted that in 2012, a consortium of over 20 banks and financial institutions had sanctioned facilities to Videocon Industries Limited, 12 of its subsidiaries and associates as co-obligors for a debt consolidation programme, and for the group's oil and gas capital expenditure programme aggregating to Rs 40,000 crore.
"ICICI Bank's current exposure to the group is part of the syndicated consortium arrangement; ICICI was not the lead bank for the consortium. It only sanctioned its share of the facilities aggregating to Rs 3,250 crore," he said.
Sharma also ruled out the possibility of any special benefit granted to the borrower and said terms and conditions offered are similar to those offered by other banks of the consortium, who account for 90 percent of the role amount.
Media reports suggested that the ICICI Bank had granted a loan worth Rs 3,250 crore to Videocon. However, concerns were flagged about the payment of the loan, as almost 86 percent of it (Rs 2,810 crore) still remains unpaid, and the Videocon account was declared a NPA in 2017.
The controversy comes amid a number of banking scams that have been unearthed in the public sector bank space, particularly the multi-billion-dollar Punjab National Bank scam involving celebrated jeweller Nirav Modi and Gitanjali Group owner Mehul Choksi. (ANI)
This story has not been edited. It has been published as provided by ANI
For BUSINESS News Follow us on Facebook, Twitter, Google+ and for news updates download our News App.
First Published:
30 Mar 2018 08:05 PM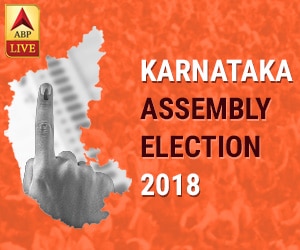 - - - - - - - - - Advertisement- - - - - - - - -