New Delhi:
Hoping for a 17-per cent growth from taxes revenues, Finance Minister Arun Jaitley on Wednesday presented the Union Budget 2017-18, offering more money for welfare schemes, small tax sops for individuals and small firms, and a fiscal deficit of 3.2 per cent of GDP.
In his fourth budget as Finance Minister presented in the Lok Sabha, Jaitley also made some far-reaching changes in political funding, placing a cap of Rs 2,000 on the donation which any party can receive from one source in cash.
The budget, which pegs the total expenditure for 2017-18 at Rs 21.47 lakh crore -- with a 25.4 per cent jump in capital-side outlay -- continued with the government's focus on curbing black money by limiting cash transactions to less than Rs 300,000.
He also assured a law to confiscate the assets of fugitive economic offenders. On demonetisation, he said, it will have substantial long-term benefirs and spur growth, and added that with the current pace of remonetisation, the impact will not spill over to the next year.
Apart from the sops and substantial increase in allocation on affordable housing, job-guarantee scheme, agriculture sector, Jaitley also sought to raise the defence budget for the next fiscal by 10 per cent to Rs 2.74 lakh crore.
He said the budget has 10 distinct themes: Farmers, rural population, youth, the poor, infrastructure, financial Sector, digital economy, delivery of public service, prudent fiscal management and a tax administration that honours the honest.
The latest exercise was also the first time when the date of presentation was been advanced by nearly a month, even as it was the first time that the General Budget co-opted the Railway Budget into it, abandoning the practice that was started in 1924. The allocation for this key ministry was hiked by 20 per cent.
For individual tax payers, the tax rate for the slab between Rs 2.5 lakh and Rs 5 lakh has been cut to 5 per cent from 10 per cent, while a 10-per cent surcharge has been kept for those with annual income of between Rs 50 lakh and Rs 1 crore. For those with higher income, the 15 per cent surcharge remains.
As regards small and medium enterprises, those with a turnover of less than Rs 50 crore will have to pay a tax of 25 per cent, against 30 percent. The tax rates for larger corporates have been left largely untouched.
The Finance Minister also did not tinker much with indirect taxes, though items like cashew nuts, cigarettes, bidis and pan masala will become dearer.
"I have preferred not to make many changes in current regime of excise and service tax because the same are to be replaced by the Goods and Services Tax regime soon," he said, adding that all pending issues have been resolved by the GST Council overseeing its implementation.
Jaitley also did not lose sight of market expectations.
He extended the concession on interest earned by entities in external commercial borrowings or in bonds by two years and included rupee bonds in this category. Much to the relief of investors, he left the capital gains, securities transaction tax and other market levies untouched.
As a result of these steps, as also the resolve on fiscal prudence and Rs 10,000 crore capital infusion for state-run banks, key stock market indices staged a sudden rally, with the benchmark sensitive index (Sensex) of the BSE gaining some 400 points to regain the 28,000-point mark.
An hour left for trading, the key index was ruling at 28,044.52 points, with a gain of 388.56 points, or 1.40 per cent over the previous close, while the broader Nifty of the National Stock Exchange was trading at 8,682.55 points, up 121.25 points, or 1.42 per cent.
Here are important things you must know:


This Budget will help small businesses to become competitive in the global market: PM


The commitment to eliminate corruption and black money is reflected in the Budget: PM


The Housing sector stands to gain immensely from the Budget: PM


Special emphasis has been given on women empowerment in the Budget: PM


This Budget is yet again devoted to the well-being of the villages, farmers and the poor: PM


The aim of the Government is to double the income of farmers: PM


The merger of the Railway Budget with the general budget will give an impetus to the transport sector's growth: PM


The FM has presented an 'Uttam' Budget, devoted to strengthening the hands of the poor: PM


Lok Sabha adjourned after FM Jaitley concludes his Budget 2017 speech


No tax on income up to 3 lakh, says FM Arun Jaitley


15% surcharge on incomes above Rs 1 crore to continue: FM Jaitley


All cash transactions above Rs 3 lakh banned from April 1: FM


Propose to reduce existing rate of taxation of those with income between 2.5 lakh to 5 lakh from 10% to 5%: FM JaitleyI, therefore, propose to reduce the existing rate of taxation for individual assesses between income of `2.5 lakhs to `5 lakhs to 5% from the present rate of 10%. This would reduce the tax liability of all persons below `5 lakh income either to zero (with rebate) or 50% of their existing liability. In order not to have duplication of benefit, the existing benefit of rebate available to the same group of beneficiaries is being reduced to `2500 available only to assessees upto income of `3.5 lakhs. The combined effect of both these measures will mean that there would be zero tax liability for people getting income upto `3 lakhs p.a. and the tax liability will only be `2,500 for people with income between `3 and `3.5 lakhs. If the limit of `1.5 lakh under Section 80C for investment is used fully the tax would be zero for people with income of `4.5 lakhs. While the taxation liability of people with income upto `5 lakhs is being reduced to half, all the other categories of tax payers in the subsequent slabs will also get a uniform benefit of `12,500/- per person. The total amount of tax foregone on account of this measure is `15,500 crores.  In order to make good some of this revenue loss on account of this relief, I propose to levy a surcharge of 10% of tax payable on categories of individuals whose annual taxable income is between `50 lakhs and `1 crore. The existing surcharge of 15% of Tax on people earning more than `1 crore will continue. This is likely to give additional revenue of `2,700 crores.




Maximum cash donation any party can receive will be Rs 2000 from one source: FM Jaitley


Income tax for small companies with an annual turn over of 50 crore, now to pay 25%, a 5% reduction: FM


When too many people evade taxes, burden of their share falls on those who are honest and tax compliant, says Arun Jaitley


The net tax revenue grew by 17% in 2015-16: FM Jaitley


Due to demonitisation advance tax on personal Income tax increased by 34.8%: FM Jaitley


Dispute resolution in infrastructure projects in PPP mode will be institutionalised: FM


We are largely a tax non compliant society, when too many people evade taxes burden falls on those who are honest: FM Jaitley


Over 90 per cent of FDI proposls are now processed through automatic route: Jaitley


Digi Gaon will be launched to promote tele-medicine and education: FM


Allocation of Rs 10,000 cr for Bharat Net project for providing high-speed broadband in FY18, says FM


Budget allocation for highways stepped up to Rs 64,000 crore in FY18 from Rs 57,676 crore: FM


New metro rail policy to be unveiled: FM


Service charges on e-tickets booked through IRCTC will be withdrawn: FM Arun Jaitley


The Foreign Investment Promotion Board has been abolished, says Jaitley


Transport sector allocated Rs 2.41 Lakh Crore and Bharat Net Project allocated Rs 10,000 crore: FM


By 2019, all coaches of Indian Railways will be fitted with Bio-toilets: FM Arun Jaitley


A new metro rail policy will be announced, this will open up new jobs for our youth: FM Jaitley


In higher education, we will undertake reforms in UGC, give autonomy to colleges and institutions: Jaitley


Sanitation coverage in villages has increased from 42 pc in Oct 2016 to 60 pc, a rise of 18 pc, says FM


133-km road per day constructred under Pradhan Mantri GramSadakYojana as against 73-km in 2011-14, says Jaitley


National Testing agency to conduct all examinations in higher education, freeing CBSE and other agencies: FM


For senior citizens, Aadhar cards giving their health condition will be introduced: Jaitley


Dedicated micro-irrigation fund to be created with a corpus of Rs 5000 crore: FM


Pace of remonetisation has picked up; demonetisation effects will not spill over to next year: FM


Highest allocation ever announced for job guarantee scheme MNREGA: FM


India has emerged as bright spot in the world: FM


More steps will be taken to benefit farmers and the weaker sections: FM


Our Budget agenda is - transform, energise and clean India, says Finance Minister Arun Jaitley


Double digit inflation has been controlled; sluggish growth replaced by high growth; war on black money launched: FM


Demonetisation is a bold and decisive measure, for many decades tax evasion was a way of life for many, says Jaitley


The advanced economies are expected to increase their growth from 1.6%-1.9% and emerging economies from 4.1%-4.5%, says Arun Jaitley


Demonetisation seeks to create a new normal, it will only have a transient impact, says Arun Jaitley


The focus will be on energizing our youth, to reap benefits of growth & employment: FM Jaitley


We have moved from a discretionary administration to a policy-based administration: FM


We are fighting black money: FM


FM Arun Jaitley starts speaking amid opposition uproar


FM Arun Jaitley starts his budget speech


Condolence given to E Ahamed in LS


LS Speaker Sumitra Mahajan starts the Budget proceeding.


Budget has a sanctity, we are already in the 11th hour. There should be no controversy over it.Its constitutional obligation, says Venkaiah Naidu


Budget 2017 will be there, it is a constitutional requirement, says Lok Sabha Speaker Sumitra Mahajan




LS Speaker Sumitra Mahajan said-"Budget will be presented today".


PM Narendra Modi reaches Parliament


"Watch me live presenting the Union Budget 2017 at 11 am, February 1, 2017", tweets Arun Jaitley






Watch me live presenting the Union Budget 2017 at 11 am, February 1, 2017 https://t.co/BtQAlBf8Zz


— Arun Jaitley (@arunjaitley) February 1, 2017


Finance Minister Arun Jaitley met the President


In our opinion,including JDU leaders and former PM Deve Gowda, the budget should be postponed: Mallikarjun Khadge, Congress


Lok Sabha speaker Sumitra Mahajan to visit E Ahamed's residence


Cabinet meeting to be held shortly in Parliament


Nearly one hour left for Arun Jaitely to make his Budget speech before the Parliament


FM Arun Jaitley reaches Parliament




FM Arun Jaitley may hike service tax to 16-18%


Budget will be presented,obituary may happen before or after it, government has spoken to all parties and arrived at consensus, said government sources, reported ANI.


Budget 2017 copies reach Parliament




FM Arun Jaitley with Budget 2017 leaves for Rashtrapati Bhavan


FM Arun Jaitley arrives at Finance Ministry




FM leaves home.


Budget 2017 to go ahead as scheduled, say sources


Minister of State for Finance Santosh Gangwar says Budget2017 may postpone for a day, LS Speaker to take final decision


For BUDGET 2017 News Follow us on Facebook, Twitter, Google+ and for news updates download our News App.
First Published:
01 Feb 2017 08:48 AM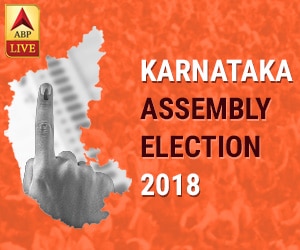 - - - - - - - - - Advertisement- - - - - - - - -