Will CSDS Gujarat poll hold on day of election results?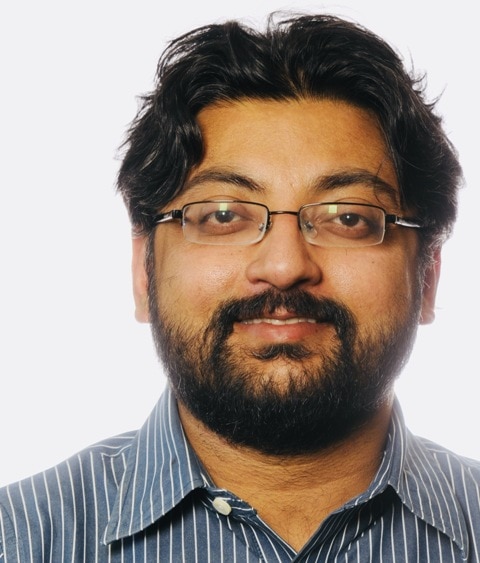 Gujarat Chief Minister Vijay Rupani. (PTI/File Photo)


The ABP News-CSDS opinion poll has predicted a surprisingly close election in Gujarat. Considering it is the home state of Prime Minister Narendra Modi with limited Congress reach, the election was widely seen as a walk over. Some ground reports had suggested resentment against BJP's 'autocratic' rule; nevertheless, the CSDS poll is the first to detail a too-close-to-call contest. How should one interpret it and what reasonable conclusions one may draw?

First, a minor point. The success or failure of any opinion poll must be judged only by its exactitude in predicting vote share. Translating vote share to actual seat projections is a function of complex mathematical models and, in a country as diverse as India, remains an inexact science. The CSDS poll predicts a photo finish in Gujarat with both parties slated to win 43% vote share. Within the margin of error, it is this metric on which the CSDS poll must be judged.

Second, going exclusively by CSDS tracker polls, the Congress should comfortably win Gujarat. Momentum is extremely important in politics and the party has gained an unprecedented 26 points within the three tracker polls. This is pure speculation but CSDS may be wary of making that claim explicitly, considering Gujarat has been a BJP stronghold for over two decades. Also, the X factor: Narendra Modi. The Prime Minister's connect with his home state is undeniable and it would be a brave prognosis to bet against Modi in his own state. The impact of recent controversies involving Mani Shankar Aiyar and Kapil Sibal is unknown, but the Congress's alacrity in punishing Aiyar is an implicit recognition of their potentially deleterious denouement.

Third, not too much should be read into Modi's relentless campaigning in Gujarat. He is a leader who treats every election as his last and the stakes are that much higher in Gujarat. Modi leaves nothing to chance and it is doubtful if his level of involvement would differ based upon his anticipation of the electoral results. Nevertheless, his relentless invoking of the "neech" comment and his emphasis on the Ram Temple issue suggests a recognition that after two decades, anti-incumbency might finally be setting in. It is unclear how much the local level alliances Rahul Gandhi has managed in Gujarat may help the Congress, but his energetic and focused campaign has surprised even his supporters. Can Rahul earn the Congress the incremental five per cent vote share which would differentiate victory and defeat?

Fourth, what should give pause about the validity of the CSDS tracking polls are the massive swings it has noted. The Congress has closed a 26-point gap in merely two months which would be unprecedented in itself. Caste groups swings have been humongous with the BJP retreating from capturing the Patidar vote overwhelmingly (+58) to trailing the Congress in the latest tracker. Hardik Patel may be popular but is he that popular? Kolis, an important OBC caste, have seamlessly moved from supporting the BJP to the Congress to the BJP again in a matter of months. Reservations are a zero-sum game with castes unwilling to tolerate any potential competitors but it is still hard to accept such huge shifts. Either CSDS is uniquely gifted in locating every unique motivation or some of its results are doubtful, even accepting that cross-tabs have significantly higher margins of error.

Fifth, can there be a possible explanation for such swings? Only one appears reasonable: that the issue of Patidar reservation is far more relevant and dominant than widely thought. The Congress's promise of Patidar reservation can substantially influence the community, and conversely push OBC castes like Kolis towards the BJP. In the Modi era, widely thought of as the expression of a consolidated Hindu identity, it would be a fascinating instance of the salience of caste.

However, there are two problems with this argument. First, much like Gurjars in Rajasthan and Jats in Haryana, the Patidar demand for reservations is more an assertion of power by hitherto privileged castes rather than an investment in gaining that exalted status. The demand for reservations represents an expression of disenfranchisement in a rapidly changing society. Second, like its previous iterations widely practiced by all political parties, Congress's promise of Patidar reservation appears to be a Hail Mary pass: it discomfits the opposition and is not to be taken literally. All political parties deal with these kinds of promises by the usual dilatory tactic of appointing commissions.

There is little likelihood of OBCs in Gujarat accepting the dominant Patidars as the new claimant to their reservation pie. A Congress Government in Gujarat would be no more willing to risk OBC anger as the current BJP Government is. Considering the Supreme Court's mandated limit of 50 per cent, the only way Patidar reservation can be operationalised is by placing the issue within the 9th Schedule of the Constitution, and thereby making it impervious to judicial review.

But consider this: why would Narendra Modi, smarting against a catastrophic defeat in Gujarat, oblige the Congress by moving a constitutional amendment? Gurjars and Jats are still struggling for reservations despite multiple and often violent agitations; it is hard to believe that Patidars take the Congress's promise of reservation at face value. Patidars may well be motivated by the memories of the violent suppression of their movement but that is unlikely to explain the total rejection of the BJP by one of its core supporting groups.

Finally, CSDS has had a sketchy record lately with its failure to report the BJP's surge in the recently concluded Uttar Pradesh Assembly election being most noticeable. If it has anticipated the Gujarat election correctly, it would deserve massive credit. Predicting an election in a country as varied as India where motivations change every few miles is an impossible and thankless task. And if it has failed, it would further damage the credibility of polling agencies. Considering the huge costs involved in conducting any meaningful poll in India, it would be increasingly harder for news organisations to make that investment. That would be a loss for students of Indian politics who learn much from well-detailed polls even if they fail their primary task. So good luck CSDS!

And now let the only poll which matters speak.

(Rohit Pradhan is an independent commentator on politics and policy. He tweets @retributions)

Disclaimer: The opinions, beliefs and views expressed by the various authors and forum participants on this website are personal and do not reflect the opinions, beliefs and views of ABP News Network Pvt Ltd.
- - - - - - - - - Advertisement- - - - - - - - -