Rahul's promotion on hold till after Gujarat poll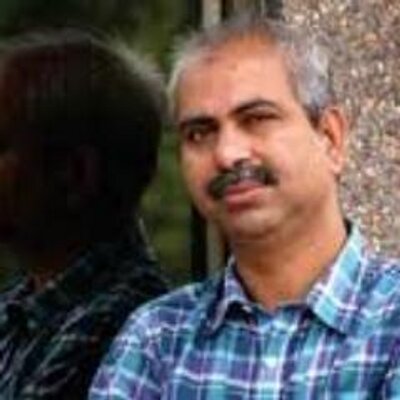 Image: PTI/ File
It is intriguing that the much talked about Rahul Gandhi's elevation plan and Congress organisation polls have been put on hold.

Is it part of Rahul Gandhi's high-risk, winner-takes-it-all strategy for Gujarat?

The AICC's in-house Central Election Authority had worked out a poll schedule but for some inexplicit reasons, the Congress Working Committee meeting was not called in the last week of October to a give a go-ahead for organisational election. The Congress is under pressure from the Election Commission to complete its poll process by December 31, 2017.

Apparently, a section of Rahul's advisers fancy party's prospects in Gujarat and feel his crowning would be appropriate on a "winning note". This optimistic lot has also not given up on Himachal Pradesh either. Counting on old war-horse Vir Bhadra Singh, Team Rahul views the hill State as a "face-saver" on December 18 when results of Gujarat and Himachal Pradesh would be announced.

In the event of a dismal performance in both, Rahul's managers plan to give a clarion call for a major revamp. In their assessment, given the party's internal state of affairs and dependence on the Nehru-Gandhi family, the mantle of leadership would fall upon Rahul.

These formulations seem flawed and disregard each and every opinion poll so far. The Gujarat strategy, for instance, depends heavily on a caste and sub-caste matrix without a Chief Ministerial face.

Some experienced hands in Gujarat suggest Shaktisinh Harichandrasinh Gohil's name as the Congress's Chief Ministerial face but Rahul is dithering. He is unsure of Gohil, fearing a backlash from those loyal to Bharatsinh Madhavsinh Solanki and Arjun Modhwadia.
Ahmed Patel may be a towering figure but even Gujarat Congress office-bearers do not give him a chance of being a Chief Ministerial candidate. Patel is not a Muslim face of the Congress in Gujarat but his religious identity has become a factor in a highly polarised society.

Interestingly, Ahmed Patel owes his religious identity to the Sangh Parivar. Patel had won three successive Lok Sabha polls in 1977, 1980 and 1984 from Bharuch. He was popularly known as 'Babubhai' while his father was addressed as 'Kantibhai' even though his name was Mohammed Ishakji Patel. In each election that Patel contested, his opponents painted and plastered 'Ahmed' over 'Babubhai'.

The Congress old guard is unhappy with the delay in Rahul's elevation. The feel after the Gujarat and Himachal Pradesh elections, a 'winner' or 'loser' Rahul will get rid of many of them. Bizarre as it may sound, such is the state of affairs in what used to be India's grand old party.

Rasheed Kidwai is the Associate Editor with The Telegraph. His Twitter handle is @rasheedkidwai

Disclaimer: The opinions, beliefs and views expressed by the various authors and forum participants on this website are personal and do not reflect the opinions, beliefs and views of ABP News Network Pvt Ltd.
- - - - - - - - - Advertisement- - - - - - - - -