Is Pakistan trying to light Khalistan fire again?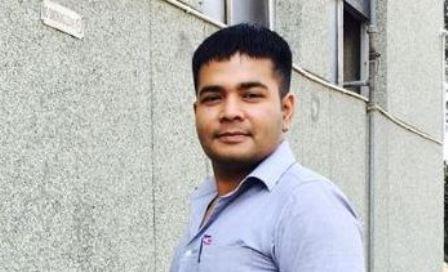 New Delhi:
Our neighbour, Pakistan is making every effort possible to destabilise India.
As per reports, via its plan K2020, our terror-sponsoring neighbour is trying to divide us into pieces.
Birthday of first Sikh guru, Guru Nanak was celebrated (like every year) on 4th November all over the world. But Pakistan used this holy occasion to spread its evil plans.
In Nankana Sahib, a city and capital of Nankana Sahib District in the u Punjab province of Pakistan, four posters appeared mentioning about Khalistan movement. One of the posters also talked about Sikh riots of 1984. The poster also had a picture of Bhindranwale.
As per information, on November 4, in Pakistan's Nankana Sahib, anti-India and pro-Khalistan posters were put.
Obviously, it can't be done without the support of its secret agencies. The posters also demand a referendum in India's Punjab by 2020.
Interestingly, it was a move well-planned as lakhs of silk devotees from all over the world, including India, reach Nankana Sahib to pay their homage and it was an attempt to provoke the silk community.
Although late PM Indira Gandhi broke the backbone of the Khalistan movement in India long back, some in the international world still trying to infuse life into it.
What actually was Khalistan movement?
The Khalistan movement was a Sikh nationalist movement that wanted to create an independent state for Sikh people. Those part of movement wanted to do the same via armed or political struggle. As per the followers of this movement, the new state created would be called Khalistan and will comprise modern territories of Eastern Pakistan and Western India.  Khalistan had separatist groups like Khalistan Liberation Force and Babbar Khalsa.
To put an end to this anti-national activity,
Operation Blue Star
was launched.
It occurred between 1 June and 8 June 1984, in order to establish control over the Golden Temple (Harmandir Sahib) Complex in Amritsar district of Punjab and remove militant religious leader Jarnail Singh Bhindranwale and his militant armed followers from the complex buildings.
Golden temple/AFP PHOTO
Operation was ordered by Prime Minister Indira Gandhi.
It is worth mentioning here that Bhindranwale had earlier occupied the Harmandir Sahib. In April 1983, he had fortified the complex and made it his headquarters.
The then PM Indira Gandhi was criticised for how her government handled the operation and she was assassinated by her two Sikh bodyguards.
Interestingly, Pakistan-which is not behaving according to its name-has been unable to destabilise India through its terror-related activities in Jammu & Kashmir.
Plus, recent surgical strike by Indian army has jolted the country up to its root.
Frustrated, now our neighbour-cum-foe is trying different tactics.
What's more interesting is that since unrest in Baluchistan has increased against Pakistan, it is feeling the heat right under its nose. And this could be the reason for what Pakistan did recently in Nankana Sahib.
Playing cleverly, Pakistan is trying to has its influence on two religions which are part of India- Sikh and Muslim.
Via videos, its maulanas are trying to brainwash youths of Kashmir and now through these posters in the Nankana Sahib, Pakistan tried to provoke Sikhs.
However, our terror-sponsoring neighbour who is too busy in harming us, forgot one important thing and that is...India's strength lies in its diversity.
About the author:

Author is an Associate Producer in ABP News Network Pvt Ltd and tweets at @AnuragSason
Disclaimer: The views expressed by the author are personal and do not reflect the opinions, beliefs and views of ABP News Network Pvt Ltd.
- - - - - - - - - Advertisement- - - - - - - - -