George Michael is never gonna sing again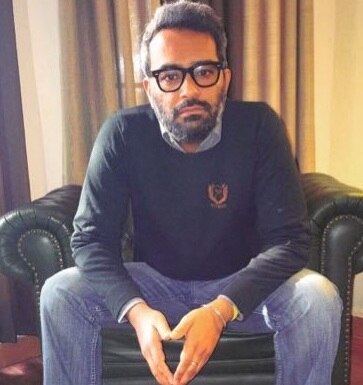 Gautam Chintamani
|
26 Dec 2016 11:21 PM
In the 1990s when George Michael was entangled in a legal spat with Sony music, a case that cost him almost £6 million and one that he would eventually lose, the singer's answering machine message parodied his own greatest hit and went 'I'm never gonna sing again…'

The reason Michael choose to fight his employer, Sony Music, was simply because he believed that he had been rendered into a "pop slave" where he had to deliver six albums without any control on the material. Usually, musicians fighting with their record labels often involve the issue of money but ironically enough for Michael it was about the intangibles such as creative control and musical direction. Irony had been a constant element in the pop star's career.

Through the course of the case Michael told the courts that he didn't care about the money for he had more than what he knew what to do with. Even when he parted ways with Sony after losing the case he not only had to apportion almost $40 million from his new contract for his old employer but also lost his music catalogue that included hits like"Careless Whisper", "A Different Corner", "Faith", "I Want Your Sex", "Don't Let the Sun Go Down On Me" and "Freedom 90" besides others.

Irony even accompanied Michael till his dying day where he passed away on Christmas day, a day when millions over the world would play his hit "Last Christmas."

The 1980s were a strange and confusing phase for India. Indians were angry at the lies that had been told to them in the form of the Nehruvian socialist dream that had now come to bust. Those who grew up in these years were often chided for trying to do something different while at the same time parents praying for their children to be miraculously blessed with better futures.

Those in college and final years of schooling were besieged with choosing between two equally undesirable choices – doing something that did not yield great results and jumping into the knowing if opting to do what they wanted to do.

For young Indians, the early and mid-1980s were also a period where there were perhaps very few young role models to look up to. There was no Sachin Tendulkar, no Leander Paes, no Sania Mirza, and no Viswanathan Anand… and well, you get the drift.

This would change as the decade ended but up until then, strangely enough it was the music of a Bruce Springsteen, a Prince and a Michael Jackson that had suddenly come to become a source of inspiration.

It's odd but a Springsteen, whose influences ranged from the suffering of blue-collared American, or a Prince who hailed from a similar background knew exactly what was ailing the mind of an average Indian boy or girl in 1980s' Indian city. Burning the midnight oil preparing for an examination that seemed a pointless necessity, Springsteen's "Thunder Road" with "It's town full of losers, And I'm pulling out of here to win…" or "The River" with "Is a dream a lie if it don't come true, or is it something worse?" made perfect sense.

Prince might have been talking about an average American in his lyrics for "America" but "She may not be in the black, But she happy she ain't in the red", defined a foreseeable future to anyone who listened to him in the India of the mid-1980s. Yet between the Springsteens, the Princes, the Michael Jacksons and the David Bowies, it was George Michael who unknowingly ended up influencing the most.

Geroge Michael was first introduced to Indians via a combination of the usual route of the half-hour Doordarshan slot that replayedTop of the Pops and the friendly neighbourhood cassette walla who would record the latest hits for a nominal amount. Wham!, the group that Michael formed with his childhood friend Andrew Ridgley became inseparable from the average Indian with hits such as "Wake me up before you go-go" and pin-ups of the duo soon became a regular feature in millions of bedrooms across urban India.

Michael always felt that one of the reasons for Wham!'s success was that Ridgely and he made everything look wonderful. He also believed that Wham! was a kind of a Sixties pop group in the 1980s and modeled themselves with the same attitude as that of any of the Sixties' music act and almost similar presentation.

The next big hit "Careless Whisper", which was also released as a George Michal single in several parts of the world, cemented Wham!'s popularity besides establishing Michael as someone who was more than a catchy tune.

If with Wham! Michael was being young and optimistic he shifted gears once he went solo. He had given an indication of this with "Careless Whisper" where he the lyrics explored making mistakes, something that young people often do and acknowledging it, his solo career struck a great balance between being a rock star and being someone that young could connect with.

With his solo debut album Faith in a single swoop George Michael became his generation's James Dean thanks to the video of the single, "Faith" that had him in a white tee shirt, jeans, leather jacket and the green Aviators, and the agony uncle with a sensitive side with tracks like "Father Figure" whose video showed the relationship between a cab driver (Michael) and a high fashion model (Tania Coleridge) and even a therapist of sorts with "One More Try" that explored hesitation in approaching a new relationship because of previous hurt.

There were other things as well that endeared Michael to fans. He was an artist and besides writing, producing and being the manager for Wham! he walked away from a multi-million dollar deal with Pepsi because it would have required him to continue with Wham! for two more years when he clearly wanted to explore newer avenues.

George Michael might not have known but he and his music came to embody the dreams and aspirations of thousands of Indian boys and girls and men and women. His arrival also coincided with a new generation hitting the dance floors for the first time, falling in love for the first time and also picking up the pieces after getting hurt in more ways than one and thanks to this no matter what Michael did later in his career he would also be the one who got them.

Before the discotheques, before the Internet and long before social media it was George Michael that defined cool. But George Michael's greatest achievement remains the amalgamation of being sexual and sexuality, which told young minds and old alike that it was all right just being yourself.

Disclaimer: The opinions, beliefs and views expressed by the various authors and forum participants on this website are personal and do not reflect the opinions, beliefs and views of ABP News Network Pvt Ltd.
trending now