Congress in a spot over BJP's nominee for President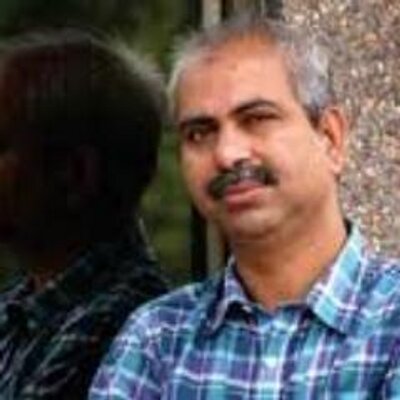 The choice of Ramnath Kovind as NDA's presidential nominee has put the Congress and its allies in a bit of spot. It had earlier The Congress had earlier zeroed in on Meira Kumar to take on any person symbolising identity politics of caste. In Congress's internal assessment then, Draupadi Murmu or Kariya Munda were likely NDA contenders.

However, Narendra Modi's deft move to field a Dalit from Hindi heartland has sent jitters in the opposition camp. The Congress is busy calculating losses in case it takes a lead in challenging Kovind. A section of the Congress feels such a confrontationist course may not go down well with Dalit aspirations in Uttar Pradesh, Hindi heartland and the rest of the country.

There are indications that even Meira Kumar is not too keen to contest on grounds that it is a lost battle. If Meira opts out, it will cause acute embarrassment to the Congress leadership.

Sushil Kumar Shinde may step in but Shinde's health has not been very good. In 2002, Shinde had unsuccessfully contested against NDA's Bhairon Singh Shekhawat for the Vice-President's post.

The June 22 meeting of the opposition parties is, therefore, crucial. The immediate task of Sonia Gandhi, Mamata Banerjee, Lalu Prasad Yadav, Sitaram Yechury and others is to keep a united face of non-NDA parties. Kovind's candidature is all set to deprive the Congress and Left from winning over regional parties such as ADMK, TRS, YSR Congress, BJD and other non-NDA parties. Some of these parties are already going ahead with supporting Kovind.

In the context of Bihar, if Nitish Kumar's JD (U) backs Kovind, it will create a huge rift in Bihar's mahagathbandan where both the RJD and Congress are part of the ruling coalition. Will the Congress sacrifice its ministerial berths in Bihar or look the other way if Kumar backs Kovind? Indications are that both the RJD and Left parties would insist upon a contest. In such a scenario, the Congress will have to take a call keeping its pan-Indian, electoral interests in mind.

At another level, political analysts are intrigued by the manner in which the Congress's top leadership has treated the 2017 presidential poll. Unlike 2007 when Atal Bihari Vajpayee had taken up the cause of a second term for outgoing president APJ Abdul Kalam, the opposition remained content with Pranab Mukherjee's retirement plans. Similarly, no efforts were made to prop up some disgruntled leader from the UP

A stable and make the race for Rashtrapati Bhavan more daunting. It was a tough call but given the fact that party whips do not apply on presidential polls, it was worth exploring.

After all, Presidential polls have a history of turning the country's political fortunes. The numbers game for Rashtrapati Bhavan began in 1967, when the united opposition under the banner of Samyukta Vidhayak Dal nominated former Chief Justice of India K Subba Rao. Justice Rao was the author of the famous Golaknath vs State of Punjab where he ruled that Fundamental Rights could not be amended by Parliament.

The Congress, led by Indira Gandhi, was quick to oppose Subba Rao. She sought support from the left parties to get Zakir Hussain elected as the President.

Some feel in the summer of 2017, the Congress-Left-Mamata-Lalu alliance could have propped up a Subba Rao, if only to take a wild chance.

(Rasheed Kidwai is the Associate Editor with The Telegraph. His Twitter handle is: @rasheedkidwai)

Disclaimer: The opinions, beliefs and views expressed by the various authors and forum participants on this website are personal and do not reflect the opinions, beliefs and views of ABP News Network Pvt Ltd.
- - - - - - - - - Advertisement- - - - - - - - -