As Rahul readies for coronation, doubts loom large in Congress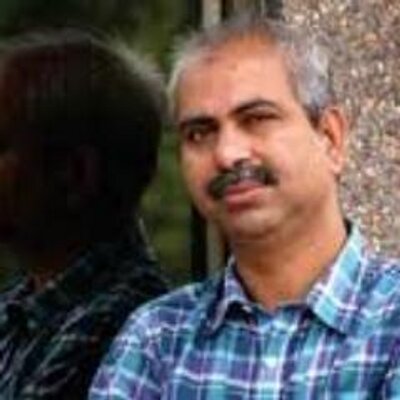 Congress vice-president Rahul Gandhi (File/PTI)
Rahul Gandhi is all set to become Congress president. However, there is absence of euphoria or enthusiasm that is normally associated with a change of guard at the highest level of the Congress.

There are several reasons for this. Other than a general sense of despondency and downslide since the 2014 Lok Sabha election, Congresspersons at various levels of the party hierarchy are unsure about Rahul's ability to succeed the way his father,mother, grandmother or great grandfather had suceeded.

With Gujarat, Karnataka and Himachal Pradesh Assembly elections set to be Rahul's first leadership test after becoming AICC president, there is a question mark over his potential to lead the party to victory in these States. Gujarat, in particular, presents a make or mar situation for Rahul as he leads a highly spirited but risky campaign.

The Congress's 'Mission Gujarat' is most challenging. Rahul has accorded top priority to Gujarat, camping and campaigning there every week. He has been getting good crowds and the response has been better than expected. But in-house Gujarat hands wonder if issues such as economic slowdown, lack of job opportunities, teething problems over GST implementation and after-effects of demonetisation would be enough to dislodge the Vijay Rupani regime from Gandhinagar.

Rahul's strategy of targeting Prime Minister Narendra Modi in Gujarat is not going down well with a section of party leaders which feels the Congress leadership should focus on local issues and target Rupani, Anandiben Patel and the State BJP leadership. Modi has  acquired iconic value in Gujarat and is not contesting the Assembly polls, the first after Modi became Prime Minister.

Rahul's frontal attack on Modi has given him an opportunity to talk about Gujarati asmita once again, and to charge the Congress with belittling Gujarati pride. The BJP slogan of 'Garje Gujarat' is a pointer in that direction.

There is a possibility of Modi not only reiterating the issue of Gujarati pride but also showcasing nationalism, apart from the Nehru-Gandhi family's alleged neglect and slight of Gujarati leaders from Sardar Vallabhbhai Patel to Morarji Desai and him, and the Congress's alleged acts of corruption in the State.

In terms of communications, the use of Hindi by Rahul and the Congress in the Gujarat poll campaign is another area of concern, say party insiders. Gujarat is a strong language-driven market where oratory in Hindi and English does not command a premium. In fact, anyone attacking Modi in a language other than Gujarati runs the risk of being misunderstood or helping Modi turn the tables.

In sum and substance, Rahul needs to de-link Gujarat Assembly polls from Modi and try to exploit local issues ranging from poor governance, traders' hardship, inadequate representation of castes in reservations, atrocities against Dalits to other regional issues. Rahul needs to deploy party leaders and spokespersons who are well-versed with Gujarati language and style of communication to attract large number of floating voters. It must be borne in mind that floating votes are most likely to get swayed by last-minute emotive issues that may lack in substance but are high on emotions and fall prey to the trap of polarisation.

Both Karnataka and Himachal Pradesh are Congress-ruled States. If the party fails to retain them, it will be a poor reflection on Rahul's leadership. With Assembly polls announced, the Congress's preparations to retain the hill state are far from satisfactory.

Himachal Pradesh Chief Minister Virbhadra Singh is doing little to involve the State party organisation in the election campaign. 'Raja Saheb', as he is reverentially referred to, is said to be sulking over the central party leadership's attempt to back HPCC chief Sukhvinder Singh 'Sukhu.' Sushil Kumar Shinde's appointment as AICC incharge for the election-bound State has not helped much. Shinde has not been keeping well and the hill State's weather is not suiting him. As precious time is running out, Shinde has not been able to bring about a rapprochement between the Virbhadra and Sukhu factions.

The Karnataka story is tricky too. Like the Punjab Assembly polls earlier this year, Rahul is aware that interfering Siddaramaiah's State has the potential to boomerang. Political exigency had prompted Rahul to give Captain Amarinder Singh a free hand and the Punjab story is likely to be emulated in Karnataka. In practical terms, only Karnataka offers a window of hope and opportunity for the fifth generation Nehru-Gandhi Congress president.

Rasheed Kidwai is the Associate Editor with The Telegraph. His Twitter handle is @rasheedkidwai

Disclaimer: The opinions, beliefs and views expressed by the various authors and forum participants on this website are personal and do not reflect the opinions, beliefs and views of ABP News Network Pvt Ltd.   
- - - - - - - - - Advertisement- - - - - - - - -