While there is a collective consensus that cars are cheaper at the end of the year, purchasing a new car at that time might not be the best bet for everyone
Buying a new car involves a lot of risk and meticulous planning, so it's only natural that every buyer is very cautious about putting his/her money on the table. While it cannot be guaranteed, but the end of the year is when most car buyers can grab some extra savings on their next new car. While there are some risks involved for those who frequently change their ride, but for everyone else it's a win-win situation. Here are the reasons that make the end of the year the right time for brand new car purchases.
Dealer Targets
The end of the year, especially in north India, is considered the wedding season and hence, many prospective buyers are usually busy in some chore or the other, preparing for the wedding. Hence, this is a time when dealers have difficulty in meeting sales targets and this gives buyers a leverage to extract some extra discounts or goodies with their cars from dealers. Also Read: Car Offers In November
Phasing Out
Manufacturers are usually phasing out current year models as they don't want to be left with a 2017 model of the car while moving into 2018. They are willing to deal extensively and with some more haggling, these cars can be great value for money. The only downside, however, will be for those who change their cars frequently as they will lose out a bit while reselling their car. That said, they are usually prepared for such losses beforehand. Related: 5 Expenses To Lookout For After Buying A New Car
Price Increase
Prices of vehicles increase on a YoY (year on year) basis and it's better to purchase the old model of a new vehicle, instead of waiting for the new model and paying more. With year-end incentives taken into account, you might even be able to afford a higher variant of the vehicle, if needed.
Year-End Offers
Straight up, more incentives and goodies already available from the dealers' side means better value for the car to which we see no reason of denying. Related: Cardekho Car Buying Tips
Let us know in the comments section whether buying a new car at the end of the year proved to be a good option for you. For any further queries, make sure you shoot them to us here.
This Story has not been edited by ABP News. It has been published through cardekho.com feed directly.
For Auto News Follow us on Facebook, Twitter, Google+ and for news updates download our News App.
First Published:
28 Nov 2017 07:30 PM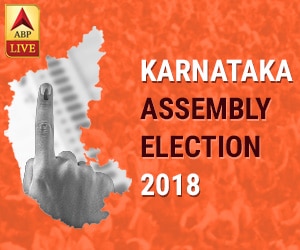 - - - - - - - - - Advertisement- - - - - - - - -