Dangerous levels of air pollution in the national capital has led the central government to bring forward the introduction of BS-VI grade of fuel next year
Delhi and its neighbouring cities have been tackling life threatening levels of air pollution for a while now. To help improve conditions for the citizens, the Delhi state government introduced schemes like Odd-Even on a couple of occasions last year. While that did help reduce the congestion on roads and motivated people to use public transport like DTC buses or Delhi Metro, the positive impact lasted only as long as the scheme prevailed.
To address the 'emergency' levels of air toxicity, the Delhi government wanted to reintroduce the Odd-Even scheme from November 13. However, the National Green Tribunal (NGT) had concerns about the leaner list of exemptions, which didn't include sole women drivers and two-wheelers. While that quarrel didn't reach any conclusion, the Ministry of Petroleum and Natural Gas (MPNG) stepped up yesterday to announce that the deadline to introduce BS-VI grade of fuel in the national capital has been advanced by exactly 2 years.
It is, without a shadow of doubt, a bold move, and that too in the right direction. But, is it a bit too early for automakers to catch up? The positives of BS-VI grade of fuel are mathematical and speak for themselves. To put things in perspective, the BS-VI grade contains 10 parts per million (ppm) of sulphur, which is five times less than the current BS-IV standard. Less sulphur in the mix, directly translates to less of sulphur-based emissions.
However, mainstream players that have an extensive range of vehicles that are manufactured in India are not yet ready to meet the April 1, 2018 deadline. In 2015, the government announced that the country would skip BS-V regulations and move straight from BS-IV grade fuels to BS-VI by April 2020. Ever since that announcement, automakers have been running their R&D accordingly. Now, the date has been advanced by two years for the national capital. Hence, manufacturers will have to accelerate their research and development. Products which are brought to India as completely built units (CBUs) are exempt for the deadline. Their respective manufacturer can simply upgrade the engines to work with BS-VI grade of fuel.
But, things are not that simple for those products which are being produced in India. An engine that has been developed to work with BS-IV grade of fuel will not work with the BS-VI fuel. That means, introducing it in Delhi alone will also paralyse the movement of BS-VI compatible vehicles outside the city. Moreover, producing BS-VI compatible vehicles only for the national capital will not be monetarily feasible for the automakers.
Commenting on this development, Pawan Goenka, MD of Mahindra & Mahindra, said, "Directionally, we feel it is a step in the right direction to fight pollution in Delhi. However, as far as the automobile industry is concerned we are already working on a stretched deadline to launch BS VI vehicles by April 2020. I don't foresee any mainline player with multiple models being able to launch complete portfolio of BS-VI compliant vehicles by April 2018. We at Mahindra are working on all our ongoing projects with the April 2020 deadline in mind."
Vishnu Mathur, director general, Society of Indian Automobile Manufacturers (SIAM), said, "We have been given a roadmap by the ministry of road transport for implementation of BS-VI norms by April 2020 and we are working on the basis of that timeline. It is not possible for the industry to advance that date at this stage."
Fuel retailers have also been asked by MPNG to examine the possibility of BS-VI fuels in the whole of national capital region, which includes cities of Noida, Gurugram, Ghaziabad and Faridabad, from April 1, 2019. That's one year later than Delhi.
A more holistic approach is required. That's what the think tanks from automotive industry are suggesting. Cleaner fuel is surely one of the ways to tackle air pollution. But, at the same time, the government also need to look at phasing out old vehicles, which are less efficient and more polluting due to wear-and-tear of the engine and other components.
The government also need to get a strong hold on limiting the burning of crop residue, plastics, wood and other unwanted articles in Delhi and the surrounding states. Even the toxic release from burning of biomass, thermal power plant emissions, industrial waste and dust from construction add to the breathing problems.
This Story has not been edited by ABP News. It has been published through cardekho.com feed directly.
For Auto News Follow us on Facebook, Twitter, Google+ and for news updates download our News App.
First Published:
16 Nov 2017 02:30 PM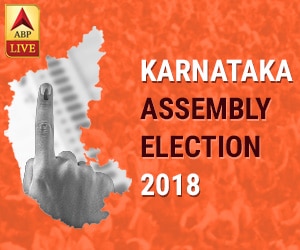 - - - - - - - - - Advertisement- - - - - - - - -